It was the summer of 1995 and an exceedingly excited five year old was about to make the single most important purchase of his thus far, rather relaxed life; the purchase of his first football shirt. The decision making process of a five year old in the early 90's revolved around power rangers and a packet of pogs, this purchase however, was different.
It wasn't the mere acquisition of a piece of clothing, oh no, it was much more than that. It was the first public display of ones association to a football club, the type of association that is characterised by an unrivalled emotional attachment and unwavering support. It's the initiation into the tribe that will predominate much of ones life. As the King once professed "You can change your wife, your politics, your religion, but never, never can you change your favourite football team"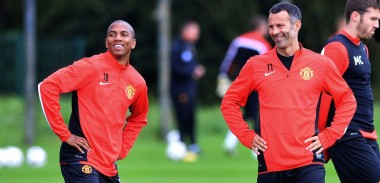 I don't remember much about the year of 1995, but the vivid memory of acquiring my first ever United shirt will sit with me forever, it has sowed the seeds for much of my life to date. The shirt in question was the blue and white away jersey that was used between 1994-1996 (yeah, before the commercial juggernaut of capitalism swallowed up football and new jerseys weren't recycled annually).
I remember the trip to the store, Mick Dowling's in Terenure Village, no more than a 5-minute drive from the family home, but at the time what seemed like an eternity away. Having been told that we will be making the trip on Saturday the previous Thursday you can imagine how those 48 hours felt like 48 days. As we reached the store anticipation was now at an all time high and to me, I was minutes away from making my debut for United, after all, the initial adorning of that shirt equated to signing of a contract in the mind of a five year old.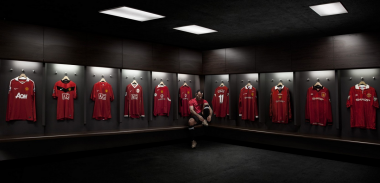 There it was, hoisted high above on a rack, out of reach of an overly eager kid… so close but yet so far. The shirt in question just so happened to be covered in famous names that had played for United, but it was the name that I was about to get printed on the back that will forever go down as the most illustrious in the clubs history.
When asked whom I would like to get on the back there was no hesitation…. "Giggs please", and in all my child-like innocence I added, "he's number 11" (as if he didn't know already). There was no logical thought process, no real reasoning, I subconsciously knew… I was already mesmerised by the dazzlingly runs of the young Welsh winger. After waiting a further fifteen minutes for the print to settle it was ready, and I too was ready to revel in the role of Giggs on the field in front of my house. I left the shop with the shirt on, Giggs 11 on the back and the club crest pressed against my heart.
Tonight, Giggs will most likely make his final appearance as a United player in Old Trafford, while potentially his last as coach/manger (although reports emanating today suggest he may be kept on as assistant). Having amassed 671 United appearances, broken countless records and collected a plethora of personal and team honours along the way, Giggs, in the truest sense of the word is a living legend. He is Mr. Manchester United, and it is with a heavy heart that The Theatre of Dreams will bid him farewell tomorrow. It's easy to get lost in the hype and hysteria surrounding modern football; the all too often attainment of legendary status for undeserving players does little to dispel such rhetoric, but Giggs is more than deserving.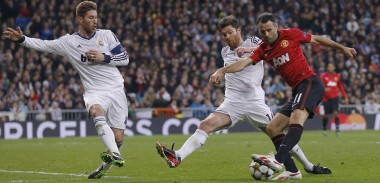 It's easy to forget how good Giggs actually was as the trappings of age have inevitably taken their toll. The fact that he has transformed his style of play to adapt to the modern game and that of age related restrictions is further indication of his class. A once pacey winger with unrivalled dribbling ability "who floated across the ground like a cocker spaniel chasing a piece of silver in the wind" has adapted to play in a more central role defined by composure and positioning, traits one would not associate with a youthful Giggs. It is quite literally the equivalent of Arjen Robben finishing his career in a midfield role, but the thing is he couldn't, this is testament to the ability of Giggs. If one moment defines Giggs' greatness it is that goal against Arsenal at Villa Park in 1999. That is Giggs at his best, pure perspiration and inspiration a genius in full flow.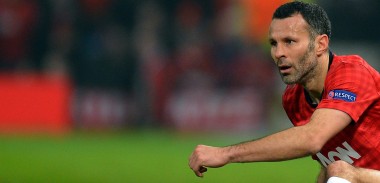 Giggs having joined United as 13-year old exemplifies the word "club". He disembodies the modern footballer that is personified by greed, materialism and self-interest. Instead his devotedness to the club he has supported all his life makes him one of a dying breed. His desire to play at the top at the age of 40 is further evidence to suggest that the trappings of fame and fortune never took their toll. He, in essence is one of us. A mere mortal, a fan blessed with a touch of genius who just so happened to represent the club closest to his heart; and represent with honour, integrity and class both as a player and now as interim manger.
While his off field antics may well be justifiably questionable, we as fans can only base our opinions on what we support them for, this essentially boils down to the one remaining commonalty between players and fans, their commitment to the club, and for the crest so poignantly positioned upon their heart. For Giggs such commitment and desire could never be questioned. For this, he will forever be remembered in the same sphere as Edwards, Best and Charlton.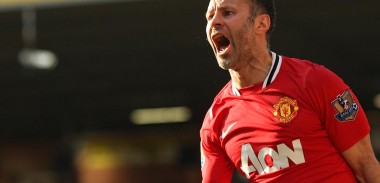 We haven't had much to celebrate this season; in fact evidence of our all fall from Grace can be seen from the almighty celebration that preceded last night's impending Scouse capitulation at Selhurst Park, what are we becoming?
Tonight however, we have real reason to rejoice, to revel in the genius, to rekindle the fondest of memories, and to honour the clubs greatest ever servant. As Giggs ever so elegantly sways down the wing one last time, all of Old Trafford should cherish it, for this is the man who made me fall in love with football at the tender age of five. He transcends all known levels of skill, commitment, and desire. He is so much more than a fantastic footballer, he symbolises Manchester United.
Just as I will always remember that much-revered first United shirt with Giggs on the back, I too will always remember the everlasting legacy that Giggs has given me. I have grown up with Giggs, he introduced me to the magic of football. He has provided me with eternal memories, many of which were the most joyous of young adulthood. For this I am forever grateful.
Thank you Ryan, for overtly contradicting the constant capitalistic nature of modern football. Thank you for proving that the word "club" in the context of football is not obsolete, and finally, thank you Ryan for making the beautiful game, exactly that… beautiful.
Enjoy that? Give it a share!