Sentiment is a dangerous emotion. As football supporters we are self-indulgent in our attachment and affection for individuals who have contributed greatly to the club's success. Over the years we watch these individuals as they react to the highs and lows of the game, developing a one-way bond of affection and trust for them that is so skewed and partisan as to defy any logical or critical assessment of them as individuals.
Ryan Giggs epitomises the recent successes of Manchester United more than any other player. He emerged as a first team player the year before the Premier League was inaugurated as we were pipped to the title by Leeds United. He has played and scored in every Premier League season since and still has time to extend that run in the last three games of this season. He is the poster boy of United's successes over the past 20yrs and is the most successful of Fergie's fledglings, winning 13 Premier League Titles, 4 FA Cups and the UEFA Champion's League twice among others. We can be forgiven for being somewhat sentimental about Ryan Giggs.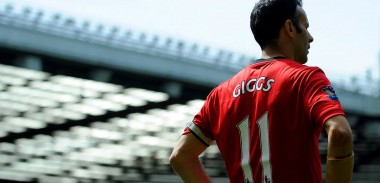 When news of Moyes' departure was confirmed I admit to feeling euphoric. I got out of bed and punched the air in triumph as I read the news on my phone. Not because I harbour any malice towards David Moyes but because I knew that if we had given him another season the damage to the club would have been unrecoverable. With Moyes gone, we can return to the previous situation that Sir Alex left us. A squad that needed refreshing in a few areas – most notably midfield. The only collateral damage being the loss of Vidic a season too early (if he were finished, Inter Milan would not have signed him) and Rooney's new contract which was the third panic signing of the Moyes era.
I was really pleased when Ryan Giggs was named as interim manager and it immediately felt like the dark cloud over Old Trafford had been lifted as speculation began as to who would be Moyes' successor. Louis van Gaal was the clear front-runner and I think most of us expect his appointment to be announced very soon. However, something happened before the Norwich game. As soon as Giggs emerged from the tunnel in his club blazer and tie I formed an immediate and illogical opinion: I wanted Ryan Giggs to be the next permanent manager of Manchester United. I hadn't seen a ball kicked under his management but I knew that I wanted him to lead us into the future in preference to any "outsider" who might come in with a plethora of management honours and I am sure that I wasn't the only supporter to feel this way.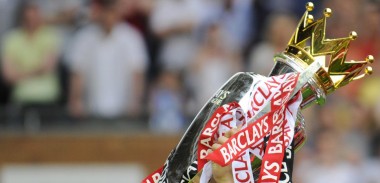 Giggs' first game in charge was a microcosm of the David Moyes era in reverse. During Moyes' first game against Swansea we actually saw the end of the Fergie era, as the players had not yet been indoctrinated in the Moyes style. Likewise, during the first half against Norwich we saw the end of the Moyes era as the players continued to play well within themselves. At half time, apparently Ryan gave a team talk that one of the papers described as the "Sir Alex hairdryer turned up to 2". The second half performance, admittedly against a very poor side, showed the beginning of the Giggs era and I liked what I saw.
As I said, we are forgiven some sentiment where Ryan is concerned but reality has to come knocking at some point. In the cold light of day I would love Ryan to be the manager but it has possibly come a season too early. If the management job at United was just on the pitch then I would be more than happy to have Ryan in charge right now. However, for the next season, United needs to be attracting and signing top class players without the lure of Champion's League football. We have seen that Ed Woodward is not capable of competing in the transfer market so it would be quite beneficial to have a manager like van Gaal who has a track record of signing big players as well as bringing youth players through. My ideal would be to have van Gaal as manager for a year with Giggs as his number two with a succession plan in place for Ryan to take over. Alternatively, van Gaal as Director of Football with Giggs as First Team Coach would work for me also.
I don't think the Glazers will allow sentiment to cloud anyone's judgement this time around so I can only hope that the powers that be can find a way to keep Giggs at the club to learn the ropes under a more experienced manager.
Enjoy that? Give it a share!