It has emerged over the last few hours that David Moyes is set to be sacked by the board at Manchester United.
The leaked reports come from a large number of journalists and newspapers. One of these is the Telegraph and Manchester correspondent Mark Ogden, who normally is very reliable when it comes to Manchester United news from within the club. Numerous other newspapers alike are reporting the same thing like the Daily Mail and the Mirror.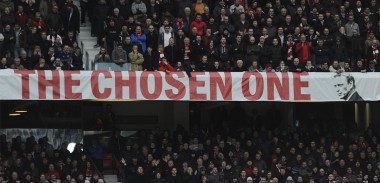 This comes after Moyes' return to Goodison Park where he watched his side slump to another loss, their 11th of the season it seems it was the final straw. It seems the Glazer family have lost patience with Moyes just 11 months into his 6 year contract. The report also mentioned that the Scotsman could face the sack before United's game with Norwich this coming weekend. It was also noted that Moyes' background staff are also very likely to leave with Moyes
Also included in the report is that if Moyes is sacked before the season ends it's expected that Ryan Giggs will take charge.
Are the Glazers right to sack Moyes? Who should replace him? Leave your opinion in the comments below.
Enjoy that? Give it a share!