Van Persie's absence freed up his teammates
Given that both Wayne Rooney and Robin Van Persie are utterly undroppable in David Moyes' Manchester United side, it shouldn't come as too much surprise that they look a less constricted side when one of them isn't around. This isn't an attack on the talismanic Dutchman's positioning, as United are a less threatening proposition without him; what we saw today, however, made light of his exclusion with Juan Mata and Shinji Kagawa supporting a vibrant Rooney up front. It was a succinct, sharp and slick attacking performance, featuring some of the best link-up play that we've seen from the club all season, and it makes the decision of how United should approach the immediate future without the Dutchman all the more easier to make.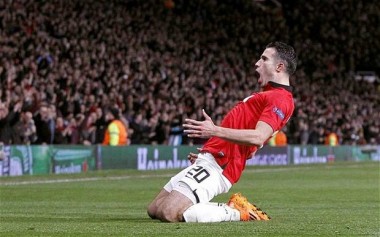 Moyes got his line-up right again
At the risk of giving the Scot too much credit, it's difficult to ignore how effective United's starting XI were from front to back. Rafael's early indiscretions aside, a reshuffled back-line with Michael Carrick slotted in at centre-back coped well with West Ham's aerial bombardment, Marouane Fellaini excelled in an unshackled central role and up front, Mata and Kagawa linked superbly with Rooney to provide United with a host of useful chances. Of course, the hosts were limited, but the manner in which they were beaten was encouraging.
Rooney can excel up front between now and May
Van Persie's knee injury will keep him out of United's line-up until late April at the earliest, removing any chance of involvement in the two-legged clash with Bayern Munich and Tuesday's Manchester derby. These three games are the most important of the remainder of United's season, and if Moyes has any chance of success, he will need to support Rooney to the fullest. Allowing Juan Mata more freedom in domestic games will benefit everyone given the Spaniard's undoubted talent, and utilising Shinji Kagawa's talents in Europe feels like a no-brainer with Van Persie on the sidelines. Rooney might well be at his best being allowed to link up with an attacking midfielder at will and not alongside or behind another striker, and United have players capable of complimenting him if that ends up being the case. Either way, these next few weeks will surely see the man touted as the club's next captain pushed to the fore in more ways that one.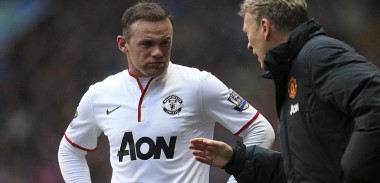 Kagawa's moment has arrived
Shinji Kagawa, for his inability to adapt to a less central role, hasn't been given a particularly long run in either Sir Alex Ferguson or David Moyes' side in his preferred position as his second season winds down. But, with Robin Van Persie out, and Juan Mata cup-tied in Europe, the Japanese may have been gifted with the perfect platform to prove his worth to the club at the tail-end of his second season at Old Trafford. United's options out wide have hardly sparkled this season, and today's performance, along with some impressive displays against Bayer Leverkusen earlier in the campaign point to a more centrally-focused attack being the club's best bet of success.
It's no secret that Kagawa's exclusion has split opinion this season, but given the urgency and need for quality in United's attack without Van Persie, it's surely worth throwing him into the mix at this stage in proceedings. Moyes has little to lose and everything to gain, with today's hungry, energetic performance suggesting that a lack of game-time hasn't blunted the Japanese's qualities.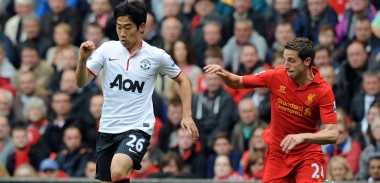 A central midfield with greater mobility helps everyone
At the risk of jumping on Michael Carrick's back for the sake of it, and with Marouane Fellaini's disappointingly toothless display against Liverpool fresh in the memory, it was heartening to see how accomplished and capable United's central midfield looked with Fellaini alongside Darren Fletcher. The Scot kept a tight grip on proceedings from further back, with the Belgian encouraged to provide further support to United's front four. After a season spent watching a rigid, flat midfield four attempt to punt the ball towards an isolated front two, this was a revelation, goddamnit. It was far more direct, mobile and positive than we'd seen from a Moyes side this season, and whilst its success here guarantees little elsewhere, it's a heartening step in an encouraging direction, especially considering how City cut through United's midfield  last September at the Etihad.
Enjoy that? Give it a share!