This wouldn't be the first time this season that David Moyes has made a decision that has come across as puzzling. The heated defence of United's one-dimensional crossing game against Fulham, placing his players in unfamiliar roles and an over-reliance on the word 'luck' in his press conferences all stick out in a debut term that has been filled with disappointing results. Last summer, Moyes decided that Wayne Rooney, a player who had spent the summer swimming in discontent following a falling out with Sir Alex Ferguson, should be retained at all costs. Since then, Rooney has been treated like royalty, and has been rewarded for being Moyes' stand-out performer with an eye-watering 5 and a half year contract worth £300k per week. It's a remarkable turnaround for the club's highest earner given how seemingly inevitable a summer exit felt in the wake of Ferguson's retirement, but the overwhelming feeling it provokes is disappointment, whichever way you slice it.
Put simply, Rooney doesn't deserve to be placed on such a sycophantic pedestal given how thoroughly disrespectful he's been to the club that made him a household name. The notion that he didn't in fact ask for a transfer request last summer is accepted, but there can't be any doubt that Chelsea's advances were of great interest to him having ended last season out of the side and relegated to a supporting role behind Robin Van Persie as the team's talisman. Strong concerns with Rooney's conditioning, lifestyle and application left the England international without a leg to stand on, even if he had legitimate worries about his deployment on the pitch. His response to Van Persie's form was limp, especially when considering that he'd once threatened to leave United having received no assurances that the club would bring in players of the highest calibre.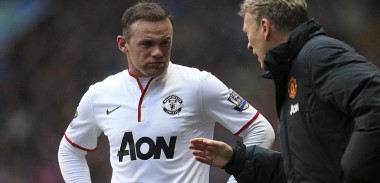 Moyes' reasoning for such an extravagant show of affection for a player that his predecessor was finished with isn't hard to understand; Rooney has been United's best player in a poor season, and has shown the sort of effort and commitment to the cause that the Scot craves in his players. He sees Rooney as a leader, maybe a future captain if rumours are to be believed, and whilst fears that he might have scuppered United's title challenge whilst wearing the shirt of a Premier League rival have been thoroughly unfounded given the club's poor form, Moyes clearly feels that the club cannot afford to lose him. From Rooney's perspective, after that pronounced fallout with Ferguson, this is a most welcome outcome that'll see him earning £1.2m per month before tax well into his thirties at a club that was clearly dying to retain his services.
Quite why that's the case is anyone's guess. Rooney is a great talent, and has, strops aside, been a great Manchester United player. You don't get within striking distance of Sir Bobby Charlton's scoring record by accident, and he has been a huge part of the club's success over the last decade. He is not, however, a Manchester United man. He has made serious motions towards forcing an exit from the club on two separate occasions, and has twice gleefully accepted a pay rise having made his dissatisfaction clear.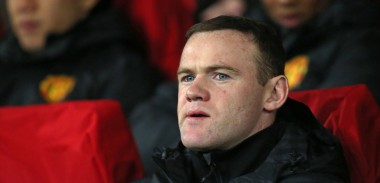 Rooney should surely be in the prime of his footballing career to warrant such unprecedented treatment. Simply put, he isn't. At 28 years old, there's a sense that those two seasons in which he plundered 34 goals were blips, and as his career progresses, his lifestyle will eventually cripple his effectiveness on the pitch. Even taking into account the change in Rooney's role, which will guarantee a smaller goal return, this contract feels too big a price to pay in order to pluck the best form from a player who has never truly fulfilled his rich potential.
At this point, the idea of building a team around Rooney sticks in the throat, but it's something that United fans will simply have to tolerate. Placating the England international's needs appears to be a key part of Old Trafford's new regime, with the likelihood of the number 10 watching games like a last sixteen European Cup tie with Real Madrid from the bench all but gone. Even the notoriously slow pace with which he returns to form from injury is already being indulged, with Moyes already preferring to play a fit Juan Mata out wide than displace Rooney in order to aid his recovery. It's maddening treatment, and treatment that he is not deserving of from this club or any other. But having placated his ire with a bumper contract in late 2010, the club have been left with little option but to up his wages even further in order to retain his services.
There's still a chance that Wayne Rooney will prove that he is worthy of the status of the Premier League's highest paid player and he may soften a few of the hearts that have long been hardened by his actions. More likely is the fact that his best days in a United shirt are behind him, and this bumper contract prolongs an association that the club could probably do without as the first-team rebuild begins in earnest. The club has trotted out the standard picture of smiling faces as Rooney puts pen to paper, yet that only tells a small part of the story.
Enjoy that? Give it a share!