For anyone questioning if things could get any worse for Manchester United under David Moyes, lest we be reminded that there's still the small matter of the Manchester derby to navigate before the season's end. So yes, the situation could undoubtedly worsen. But a shocking, dispiriting and crushing 2-2 draw against Fulham having dominated against the Premier League's bottom club is certainly as low as United have sunk under Moyes' stewardship. 81 crosses, a share of possession fit for a pack of lions and another late goal conceded; it did not make for pretty viewing, and it leaves many wondering if a push for fourth place is unrealistic as early as February. Here's what we made of it.
Insert Crossing pun here
Rene Meulensteen had every right to be besides himself with glee at the end of yesterday's match. How many teams have escaped Old Trafford with a result like this having spent the best part of three quarters of the game without the ball? It was a possessional, territorial hammering but they still left Manchester with a point. Is that down solely to those 81 crosses? Nope, but they certainly helped.
Fulham were committed, determined and showed valiant effort yesterday, but the truth is that United made it far too easy for them by repeatedly crossing the ball into a heavily guarded box. To Meulensteen's credit, he kept his side composed in the face of United's almost unending pressure but it wasn't nearly as difficult for Fulham to defend as it should have been. Crosses frequently either missed their intended targets or were flighted into the area in the vain hope that someone would reach them. Yet this was not a strategy that has reaped dividends for United all season, with its failings exposed even further after United scored twice from central positions after, wait for it, passing the football to each other.
Strange, that.
The Late Goal Reverse Curse
If David Moyes is stuck for things to do before United's next home game in March, a relocation of the black hole that appears to have inexplicably moved from the Stretford End to behind the East Stand goal would be a start. Darren Bent's late header was yet another late goal conceded in a season that has seen Everton, Southampton, Swansea and now Fulham leave Old Trafford with something to shout about due to a last-gasp strike. There is a sense of karmic justice to it given the frequency with which United used to steal victories late on, but almost every goal has come from a defensive lapse or hopeful probing as opposed to any sort of sustained pressure. Not that the teams haven't deserved their results or their moment of glory, they were just incredibly avoidable.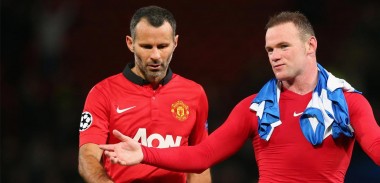 Yesterday's goal wasn't an exception; Nemanja Vidic and Michael Carrick were sleeping and David De Gea's wild parry from Richardson's shot allowed the ball to fall into Bent's path. These lapses  are causing United a huge amount grief, doubly so when considering that every single game they play continues to feature such tight scorelines. Scoring belated winners isn't a priority at this point; shutting down such a surprising, undermining trend is.
How do you utilise a player like Mata?
The transfer of Juan Mata for a club record £37.1m last month was an exciting moment in an increasingly disappointing season, offering a feel-good factor and potentially invigorating both the club and its fans. Still, there was a niggling sense that perhaps Mata wasn't completely aware of quite what he was getting himself into. Three stuttering games into the Spaniard's United career that have provided just one victory against struggling opposition should give him a decent idea, however.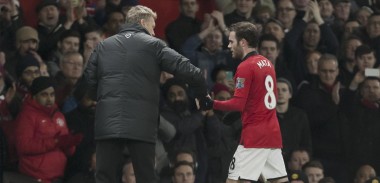 It's not as if Mata has underperformed since his move. Far from it; he's laid on three assists already, most recently crossing for Van Persie's equaliser yesterday but he began the game on the right wing. The problem appears to be that David Moyes isn't quite sure how best to utilise his star signing, with another rigid use of 4-4-2 practically nullifying his talents. Plenty were quick to appropriate a joke comparing Mata's treatment to an old man being given a smartphone. The joke's originator has a point, though and prolonged exposure to positions that don't involve a decent role behind the striker will not help matters at all.
United can't afford a prized asset to misfire. Rooney can
At present, Wayne Rooney holds all of the cards in regards to his contract situation. He might have been told that he won't be sold under any circumstance; nevermind. He'll run out his contract and move on next year. United, of course, want to make him the highest paid player in the club's history in order to retain his services, regardless of how many games it takes for him to get back up to a decent level of form. Rooney has, of course, only just returned from a lay-off and typically takes some time to get his performances back up to scratch. This isn't a damning indictment of a player that has frequently shown more passion and desire to keep United ticking over than those deemed loyal to the club, more a point at the club's desperation to placate a player who now has all of the power in a rather unconventional relationship. He doesn't need to worry about playing close to his peak, or rushing back to form; he can simply do as he wants because he knows the club wants to keep him. That, at a time when United needs its players to be pulling together should be noted.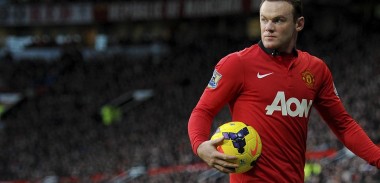 Moyes is currently incapable of leading this club
Forget every single one of the club's issues and allow the club's current plight to be boiled down to one simple question;
Is David Moyes capable of turning things around at Manchester United?
At present, the answer has to be no, and that's not a conclusion that followers of the club should reach with glee. But given an adherence to repetitive and ineffective tactics, watching a side visibly drained of spark and spirit lumber through poor result after poor result and watching post-match interviews filled with comments ranging from deceptively complimentary to downright wild, it's difficult to come up with a counter argument.
Most United fans accepted that this would be a season riddled with the word 'transition', and were prepared to watch another side lifting the league trophy in May, but to be now so far off the pace of Champions League qualification without any signs of improvement and results failing to improve since the New Year is unacceptable. There has been too much talk of bad luck or players hurting but there has been no response to back up any claim that Moyes can turn things around. Yes, he will be forever hampered in the sense that he is not Sir Alex Ferguson, as anyone in his position would be, but the sense that he is continually shooting himself in the foot with his tactics, misuse of key players and ill-advised statements is inescapable.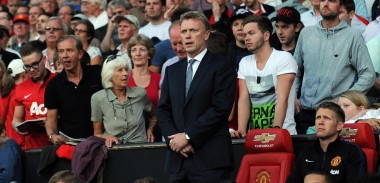 Moyes had a mammoth task to get to grips last summer, no doubt. Taking over a club so vast in scope was never going to be simple, and the board's patience where others would surely have given him his marching orders by now is laudable. But continuing along this path with the team in such poor spirits, with support waning and Moyes appearing so incapable of inspiring his charges simply runs the risk of doing far more damage in the long term. How many of United's leading lights will stick with the club into next season if this is all they can foresee?
No decent Manchester United fan will have wanted David Moyes to fail from the outset, but we have seen nothing to suggest that he has what it takes to turn this season around, let alone the club's fortunes. It's more than making a few key signings, and it's more than a bit of luck; it's that inescapable sense that Moyes is fighting a battle that he is ill-equipped to win. That feeling, that fear should keep a few key men at the club brooding well into the night.
Enjoy that? Give it a share!