We Must Stick With David Moyes.. For Now.
Will David Moyes be successful at United? I don't know, nobody does. Will David Moyes ultimately come up short and be a failure of Frank O' Farrell and Wilf McGuinness proportions? I don't know, nobody does.
Does David Moyes deserve more respect, patience and most importantly time? Absolutely no doubt about it!
Much has been said, argued and deliberated since Moyes was given the unenviable task of replacing the living legend that is Sir Alex. Whilst at first many were in shock at the prospect of the man who had never won a single trophy taking over from the grand master of silverware attainment, such worries and doubts where somewhat reduced when it was established that it was in fact Sir Alex himself who had personally selected Moyes as "The Chosen One".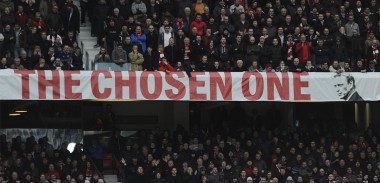 As scepticism somewhat subsided however, there was still a large level of agitation and aggravation at the inability to not only appoint Mourinho – the man seen by many as the natural heir to Ferguson's Old Trafford throne, but also the handing of an unprecedented six year contract to Moyes.  What followed was a level of opinion – segregation that has split United fans into two autonomous groups. Those of whom will back Moyes and give him time, and by time I mean sufficient time and those of whom, despite what they say, will not back Moyes as they were simply not happy with his appointment in the first place. Don't get me wrong I am not here to judge what category you fall in to and nor do I have a problem with anyone airing their opinion. Football is subjective, it's for this very reason we love the game and could stay up from dusk till dawn deliberating over the movements of a lump of leather.
Upon Saturday's defeat at the hands of Stoke that leaves United in the position of mid-table mediocrity are form is so evidently deserving of, the #MoyesOut shouts have reverberated to an all time high. The most significant point to pull from yesterday's bitterly disappointing defeat, was not the breaking of yet another unwanted record, but the unwavering turning of the tide in relation to the aforementioned groups that characterise the vast majority of United fans. Yesterday signaled for the first time that Moyes was beginning to lose support from a number of our more sensible/respected/influential fans.
However, after just six months in to a six year contract one cannot justify calling for the sacking of a manger clearly installed to make his own mark in what can only be described as a long term project. Much has been said about Sir Alex's final speech in which he hit home that we must "stand by our new manager", but what is becoming increasingly obvious is that he was acutely aware of the bumpy terrain that was on the away – admittedly one must question if he foreseen it to be as bad as it actually is. The unprecedented six year contract, also suggests that the board too were aware of the need to give Moyes sufficient time and support, whether this turns out to be right or wrong long term, nobody knows but after just six months in charge, very little strengthening of the side and an injury list that seems to rejuvenate at a rate of Fellaini hair growth one cannot comprehend the calls for his head. No way, it's way too early!
[hr]
The Unprecedentedness of the Current Situation 
The extraordinary circumstances of the current situation at Old Trafford ensures that comparisons to other clubs and managers are an ultimately unjustifiable argument. At no club in modern football has one manager held such a lengthy reign, and at no club has one manager had such a remarkable level of success. These two particular aspects ensure that the Moyes situation is unprecedented. The fact that Moyes has taken over current champions is in itself rather extraordinary and doesn't happen too often in the modern era. Being champions in my opinion is in fact counter-productive in the case of Moyes as it demands instant success, however with such change instant success is relatively speaking much harder to attain. Also attributed to this is the well known fact that it is in essence harder to win back to back titles. Contrary to popular belief the fact that Moyes took over while at the top only indicates that he is under increased pressure and scrutiny and thus will be awarded less time to settle in. Therein lies a complete paradox, as given the length of his predecessors reign with the Ferguson way institutionalised in every aspect of the club it will undoubtedly take longer for Moyes to settle in. Also a team of champions no doubt but a team of champions considerably aided by the inept management of a vein Italian more interested in his choice of scarf and the burgeoning turmoil consistent at a club who goes through managers like used Kleenex.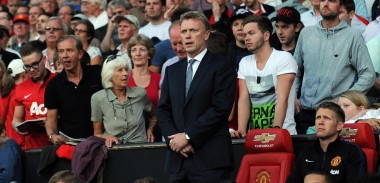 While Mourinho gained instant success with Inter as champions, that too is an incomparable situation given the serve lack of competitiveness afforded to Seire A at the time due to the betting scandals. Also, I think the majority are of the belief that Mourinho is one of a select few that could gain instant success even at United, but long term would possibly have more sever repercussions. Guardiola too looks as though he will gain instant success at current champions but once again I don't think his coaching credentials are in question. It's also a lot easier when you can severely strengthen your team while simultaneously weaken your main title rivals e.g Gotze and the incoming Lewandoski. Pep's acid test will be his ability to make history and retain the Champions League.
[hr]
Ferguson's Legacy
The pressure of replacing Ferguson in itself, is perhaps the single most  burden laid job in the history of not just sport, but even business. Whilst I condemn the fact that football is simultaneously mentioned in the same sphere as business, the fact of the matter is, there is no getting away from the complementary nature of both. Modern football is a business, just ask the Glaziers.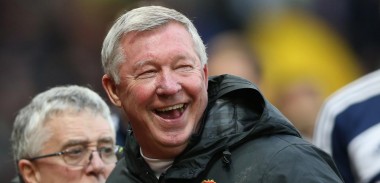 Using this business analogy, to put Moyes' job into context, I believe the only true comparison can be with that of Tim Cook replacing the late Steve Jobs as CEO of Apple. How can you take over from the legend, the genius and the father of not just the institution, but the brand. Quite simply Ferguson was the modern Manchester United. Using Busby's blueprint in relation to youth development, Ferguson's unrelenting will to win brought about a period of domination that will never be matched.  Sir Alex was known for his intricate level of management. So strong was his fascination with results he was involved in the day to day operations of not just team matters, but every level of the club, you name it Ferguson's stamp was on it. Taking all of this into account, it is impossible to fathom how Moyes can begin to establish his own beliefs, ideas and philosophy in an environment that in essence, only knows one way. Never mind how he could make such movements in just six months.
[hr]
The Curious Case of Moyes' Tactics
Tactics have definitely become the most used stick to beat Moyes with, and to be fair thus far this has been an acceptable form of lamentation. I can't argue with stone cold stats that suggest we have failed with the most crosses in the league this season while I embarrassingly scorn at the fact that we also sit 20th for the team who most often attack through the middle. What I can argue is that while these stats are glaringly negative and they aren't too dissimilar to Ferguson's in the sense that the idea/philosophy weren't fundamentally different but execution has been flawed.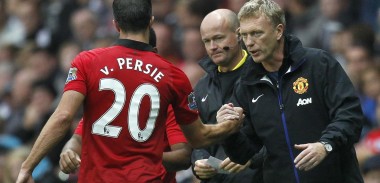 These are damning stats that don't make for positive reading but in truth they don't tell the whole story. Ferguson too was an avid fan of wide players, and much of United's focus was on width especially in the later years. Evidence of this can be seen from the fact that Nani 2011 and Valenica 2012 were awarded players player and player of the year awards respectively. As such it wouldn't be ridiculously wide off the mark in saying that out of form players and injuries are too indicative of the poor execution of tactics. The attacking through the centre stat is another one that is being branded about now but I'd question where we sat last year on this. In fact was this even a stat last year? With Carrick and Cleverly amassing only seven assists between them last season one must question if we didn't fair to much better in this regard.
People who are all of a sudden insinuating that Moyes was negative at Everton are giving in to preconceived hypocrisy, as prior to his appointment I was never aware this was the case. Whilst hard to beat against the top teams no doubt, I would never have classified Everton as an all out negative outfit.  I do recall them scoring four at Old Trafford to ultimately bring our title challenge to an acrimonious end in 2012. Another misconception is Moyes' actual choice of wide-player. While there is no doubting his propensity to favour expansive wide play and crossing, it is fair to suggest that width at Everton was usually provided by fullback's ala Baines and Coleman, while he didn't particularly use conventional wide players instead opting for inside midfielders such as Osman and Pienarr. At United thus far Evra has been a shadow of his former self and Rafael has been either injured or out of form. I have no doubt we will see at least one if not two fullback's purchased in the summer and I am of the opinion fullbacks are key to Moyes' philosophy.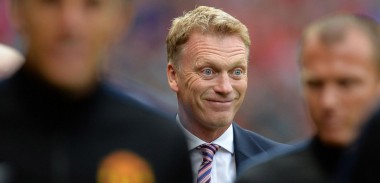 Like any kind of mass movement people are now becoming blinded by preconceived notions. For instance social media went into meltdown when it was suggested Mata was wide right of a 442 on Saturday however, anyone who actually watched the game could see that he was given free reign and as his position heat map suggested he actually spent most of his time central.  We can only really judge Moyes' tactics when he has been afforded the luxury of bringing in players that will cater to his structure and style of play.
What is evident however is an apparent lack of plan B, this is rather worrying, but in hindsight I'd rather we didn't get into the position whereby plan B is a necessity. While injuries aren't a viable excuse for form or position there is no doubt they have played a major part thus far in Moyes' maiden season. Say what you will about Fellaini but he has only made four premier league apps, and with Carrick, Rafael, and Van Persie out for extended periods you could argue that are three best performing players last year have been missing for the majority of the campaign.
[hr]
Sack Moyes then who?
If we sack Moyes who do we bring in? Conte, Simeone, Klopp – all have major question marks – see Ramos, AVB. What if whoever we bring in has similar results after the same period of time, will we sack them? Will we then question if we made the wrong choice in getting rid of Moyes in the first place?…….what could have been. Will we start a precedent? Will managers be recycled on a consistent basis? Will we fall into the trap of a soulless club based on instant success whereby long-term objectives are sacrificed for short term gains ultimately leading to a "sell my soul to the devil" situation? I sincerely hope not, instead we must stand by our manager, support in every way possible believe in the fact that this is a project that will take time. Put it into context, people will claim we are digressing but could this be a simple case of moving back to move forward. Six months of a six year contract is way too soon to be writing him off.
The doom and glum is most certainly upon us, but I can honestly admit that having only been used to a successful United team given my relatively tender years, my love and passion has grown stronger in the midst of such adversity. Having only ever witnessed Sir Alex in the dugout, admittedly I have been spoilt. Given the success we have become accustomed to over the years I think it is our genuine calling as fans that we give Moyes sufficient time to make his mark. If one can celebrate every win and success in unionism than the least we can do is accept that it may take a short period of no success to reach a sustained level of success once again.
If one thing is to come out of the Ferguson era, it's that time is the key to improvement, whether that be standing by an annoyingly cocky Portuguese show-pony who at 18 looked like a circus act, or believing in a manger who is perhaps one loss away from getting the sack (sound familiar).
I'm not talking about six years but it must be for more than six months!
Enjoy that? Give it a share!