What initially began as a wild rumour in the summer involving a potential swap for Wayne Rooney has escalated into the most significant transfer story of the January transfer window. The story is being carried almost everywhere; Manchester United are willing to break their transfer record in an attempt to land unsettled and out-of-favour Juan Mata from Chelsea before the month is out. The feeling of shock from United fans worldwide is palpable, if not initially for the price quoted then from the notion that David Moyes and Ed Woodward, so maligned after last summer's business (or lack thereof) are potentially on the verge of such a huge coup.
Of course, the Spaniard's mooted move hasn't pleased everyone, with the very real need to upgrade midfield and left-back understandably taking precedent in the minds of many before any sort of addition to our attacking options takes place. Mutterings of a move Southampton's Luke Shaw or a rekindling of last summer's botched deal for Real Madrid's Fabio Coentrao have surfaced, but gathered little pace with two thirds of the window gone and with Patrice Evra struggling defensively this season. In midfield, there's been talk of an unlikely yet sensational return for Paul Pogba from Juventus, and rumours of a return to Spain to finally prise Ander Herrera from Athletic Bilbao have never competely died down, but yet again, nothing concrete. This season alone, fans can point to Michael Carrick's waning influence, Tom Cleverley's ineffectiveness and Darren Fletcher's return from illness as reasons to strengthen a limited central midfield before a vanity purchase, and such a potentially expensive one, is made. It's worth noting that United would also be chucking an excess of £15m onto the transfer fee Chelsea originally paid to Valencia in exchange for a player that they've deemed surplus to requirements.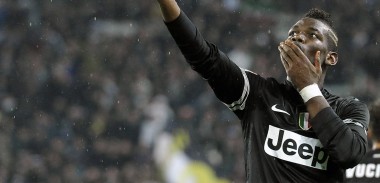 And of course, United have at least three options in the number 10 role at present in the shape of Rooney, Adnan Januzaj and Shinji Kagawa. Gary Neville has already pointed out that including Mata alongside sure-fire starters like Rooney and Robin Van Persie will require a whole new tactical approach, and means essentially dumping wingers from the equation in order to maintain a reasonable balance between attack and protection for a faltering defence.
But that, of course, tells roughly half of the story. After a summer spent eyeing up the unrealistic likes of Cesc Fabregas, Gareth Bale and Cristiano Ronaldo, the opportunity to not only sign a player of Mata's calibre but to reach such an advanced stage in the transfer process is a huge boost to what has been a poor first season post Sir Alex Ferguson. As much and often as Moyes and the club have spouted the rhetoric of United's stature and heritage providing sufficient impetus for the world's best players to sign, the simple fact is that without Champions League football and with a squad in need of an overhaul, getting those players would have become intensely difficult. Mata's quality, desire, toughness and sheer talent are an immediate boost to the club; he comes ready-made for life in the Premier League and having spent much of this season on Chelsea's bench, he would surely be willing and ready to kick-start United's drive for a top four finish.
Neville's right, of course; his inclusion would potentially mean abandoning wide players for the sake of squad balance. But then again, of our four most utilised wingers this season, the only one demanding to be chosen for each game is an 18-year-old who hadn't even played for the first team this time last year. And Januzaj is malleable and effective enough to play elsewhere. Yes, choosing Mata would potentially put a few players out of joint and marginalise the likes of Shinji Kagawa, but the Japanese, and a number of wingers, are hardly presenting a sparkling case for regular inclusion as it is.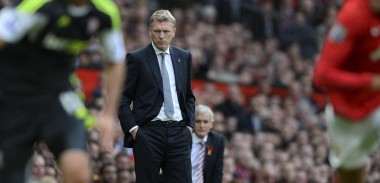 Rumours of dressing room unrest, especially during a period as potentially toxic as this have to be taken with a pinch of salt, but much like Robin Van Persie's transfer in 2012, there's nothing to suggest that Mata's purchase will have anything other than a positive effect on the side (and if those rumours are true, then it certainly can't do any further harm). It's always worth noting that for his faults and mistakes, Moyes hasn't had it easy since his arrival; a purchase on this scale will reinvigorate the entire club from top to bottom, and could well provide the impetus to reach the summer's upcoming rebuild with Champions League football to look forward to. And, having seen Rooney spend the summer unsettled and desiring a transfer, failing to prepare for his potential exit, whenever that may be, could be intensely damaging.
In a lot of ways, it's a transfer that benefits all parties. From Chelsea's perspective, they recoup the initial fee paid to Valencia and a hell of a lot more on top, replace a player that manager Jose Mourinho clearly didn't fancy, ease the pressures of adhering to Financial Fair Play and strengthen a team that still has to play the two teams placed immediately above them. From the player's perspective, it's a guarantee of more game time in a World Cup year and a chance to shine in a team that has been stuttering almost all season. Last, but by no means least, this could be a huge coup for Moyes. Not only that, but it's proof of the club's clout in the transfer market and, most importantly, a massive boost to a frustrating season. Of course, it might not be the purchase everyone wanted, and the issue of being cup-tied in Europe is far from ideal, but after such an intensely uncomfortable season thus far, getting Mata's signature is an opportunity that United should not, perhaps cannot, pass up.
Enjoy that? Give it a share!