Chelsea vs. Manchester United: Starting XI?
United returned to winning ways against Swansea with a second half performance that showed some of the clubs best form of the season. After Moyes called for consistency not so long ago I expect that we will see a very similar team to face Mourinho's boys at Stamford Bridge.
---
Goalkeeper
I can't see David Moyes making any drastic changes by dropping his first choice keeper for one of the biggest games of the season. With that in mind it is almost certain that David De Gea will once again take his place between the sticks. De Gea has been a shining light in what has been a dim season so far, we'll be counting on him come Sunday.
---
Defence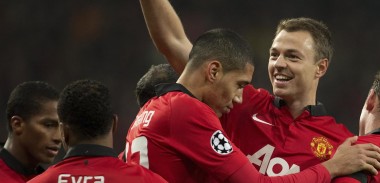 Maybe the only area of the field that we will see a change. I personally prefer Jonny Evans over Chris Smalling. I think he is the better defender and has much more big game experience which we will need against Chelsea. Vidic should line up along Evans with Rafael and Evra operating on either side of the defence. With Moyes pursuing any obvious track for a new left back it looks like it could be Evra's last season in the red of United.
---
Midfield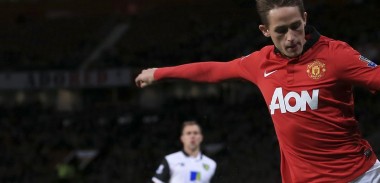 I really hope Moyes learnt a valuable lesson against Swansea when he put Januzaj on the left and Kagawa in the hole. We played with a bit more fluency and created a lot more. Januzaj is a real breath of fresh air. I haven't seen anyone willing to run at a defender like he does since Ronaldo. There is so much similarity in their first season. Both small, skinny, full of skill and sometimes don't know when to stop – but look how Ronaldo turned out. If we could make Januzaj half the player he is today we'd have another world beater on our hands. I think he'll line up on the left with Fletcher and Carrick in the middle and Valencia on the right. Valencia has been criticised a bit this season, let's hope his goal against Swansea kick starts his season.
---
Attack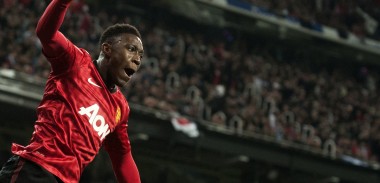 According to reports at the time of writing this article, it looks like Rooney will miss the Chelsea clash – although sending him for warm weather training was implemented with the aim of him recovering in time to face Chelsea. We've seen crazier things at Old Trafford and it may be that Moyes names him on the bench but a start is unlikely. Welbeck has really proved his worth in the absence of Wazza and RVP. His goal scoring credentials are always under scrutiny but he is coming of age right now.  I'm hoping that Kagawa will once again get another chance to play in the number 10 role.
My only concern with this match is that Moyes may change his mentality. At Everton he was always used to being on the back foot against the big teams and played defensively to scrape a draw. He has shown in earlier parts of the season that his mentality for the Old Trafford hot seat hasn't completely altered yet but I'd like to see him make a statement on Sunday.
Predicted XI
De Gea;
Rafael, Evans, Vidic, Evra;
Valencia, Fletcher, Carrick, Januzaj;
Kagawa;
Welbeck.
Who would be in your Manchester United Starting XI vs Chelsea? Comment in the section below.
Enjoy that? Give it a share!