Five Reasons why Manchester United don't need to buy in the January Transfer window.
1. Robin van Persie and Wayne Rooney:
We haven't been very creative in the final third in the past few games, it's fair to say but things are looking up. Carrick has returned from his spell on the side line and Rooney and RVP shouldn't be too far behind him. Rooney has been the difference in many games this season so with his return I expect to see an extra step in United's stride. Combined with last season's top scorer yet to return, are things that bad?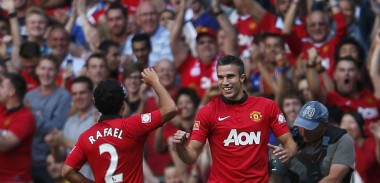 ---
2. David Moyes & Manchester United:
Both have the knack of finishing the season strong. Moyes never had the best start to a season with Everton but he always finished with a surge for the top four with a club who never had the financial capabilities of the bigger teams. With this in mind and United's past form in the business end of the season I expect to see our form dramatically improve. After all, we're only five points behind Liverpool who I don't think have the testicular fortitude to maintain the form they showed in the first half of the season. I also think both Arsenal and City will drop points too, we're playing catch up but there is a lot to play for.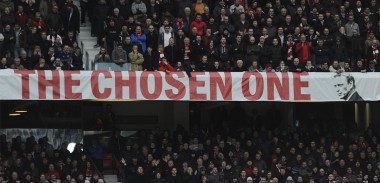 ---
3. The January Sales:
They're never the best time to buy anyway. Yes, we need to invest and Moyes knows this but given that most quality players will be cup tied for the Champions League and are often overpriced,  do we need to panic? I think not. Probably our best January buys have been Vidic and Evra who never immediately impressed so by that logic, any player we buy now might not make the impact fans will demand.
---
4. Position:
Ok, so we've lost three games in a row. Let's not panic, we're Manchester United we never die. Let us take a step back and analyse where we are at. We haven't lost complete touch of the league, although winning it may be out of the question. We've got a second leg, at home, to play, in the semi-final of the league cup and we're in the next round of the Champions League. Would teams like Tottenham, Liverpool and Everton prefer to be in our position? Almost definitely.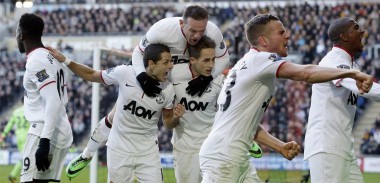 ---
5. The Team:
Moyes still hasn't found his best eleven. We've rarely had the chance to play a consistent back four and we've had injuries to our key players but yet we're not out of sight. Our defence was solid last year and once all fit, and not banned, I'm sure we'll find that level of consistency again. Teams won't get as many chances as they have been and with the quality we have up top we'll soon be putting teams to bed. Moyes seems to be getting the best out of Welbeck and bringing in Januzaj into the first team has been a touch of genius – he's been a real spark for us and will continue to improve as the season goes on. Once Moyes does find his best eleven we'll go from strength – after all this is the same squad who won the league by eleven points last season.
Do you think Manchester United will buy in the January window? Comment in the section below.
Enjoy that? Give it a share!