Manchester United vs Swansea City: United's Starting XI?
After a league defeat against Spurs, Manchester United turn their attentions to the more favourable cup competitions where they have seen more consistency this season. This time, it is the turn of Swansea City to visit Old Trafford in the FA Cup third round.
Moyes will be eager to be a force in all competitions this year as he aims to collect his first piece of real silverware as Manchester United manager and as such, I predict we will see a competitive team on Sunday as we aim to return to winning ways once again.
---
Goalkeeper
Despite there being expectations for Lindegaard to earn a place in goal, I think Moyes is likely to stick with De Gea who has shown he is constantly adapting to the English game this season. It may have been different had we of drawn lower league opposition, but in Swansea, they have shown they know how to find the back of the net, as they did twice against City, so I think Moyes will want to stick with his first choice keeper.
---
Defence
With Evra being caught out on a number of occasions recently I think we will see Buttner line up in the left back birth, with Rafael on the right. It makes sense to give Evra some rest time whilst we get a further chance to check on the development of Buttner.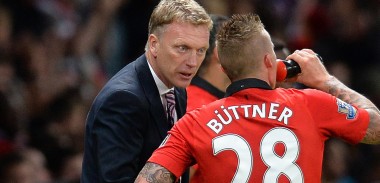 Rafael knows how to get himself forward and should provide some added zest in overlapping the midfield – I think a Rafael/Valencia combination is the most exciting we have at present. Ferdinand isn't finding game time as easy to come by as he is used to but I think he'll be our rock at the back alongside Smalling, also giving us the opportunity to deploy Vidic in the more important league games. They might find some fight in the likes of Wilfred Bony who will want to bag himself an Old Trafford goal and a cup upset.
---
Midfield
Probably the hardest area of the pitch to call for this game. Moyes is keen on making sure he nurtures Januzaj properly, so after starting against Spurs I'm not sure we'll see him in the starting XI against Swansea.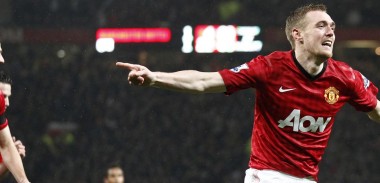 I wouldn't be surprised to see Fletcher be given the nod in centre midfield, with Nani on one wing. It's probably as likely as seeing a recall for Eric Djemba Djemba as it is Zaha getting a start but we may see him from the bench, with Giggs also in the middle and Valencia on the opposite wing. Could there be an argument to advertise Anderson given the transfer window?
---
Forward
So, by now we've come to realise that Moyes isn't really that fond of starting with two up front. I also think that in recent weeks, in particular after the Norwich game, he's come to realise how important Danny Welbeck is for us too – he changed that game and despite only coming on at half time he was named MOTM.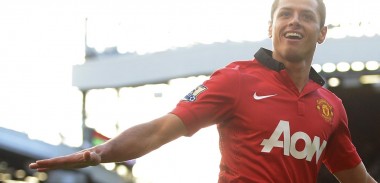 As such I think he'll be rested alongside Rooney who we vitally need fit for the second half of the season. I think, and hope, we'll see Kagawa playing in the hole with that little pea, Hernandez sitting in front of him.
Predicted XI:
De Gea
Rafael Ferdinand Smalling Buttner
Valencia Fletcher Giggs Nani
Kagawa
Hernandez
---
Who do you think David Moyes will pick in his Manchester United squad to face Swansea City in the FA Cup? Comment in the section below.
Enjoy that? Give it a share!