What a difference two weeks makes, eh? A fortnight ago, United were trudging off the Old Trafford pitch having lost their second successive match at home 0-1, this time to Newcastle United. Fast forward to this Saturday afternoon and the home side were far more buoyant at full time, having breezed past West Ham with little fuss and having recording their fourth straight victory. Here's what we made of it:
---
Some mental toughness is starting to show
In the last week, United have started a little roughly against Aston Villa but killed the game before the 20-minute mark, survived the elements and coped with a limited starting XI to beat Stoke in their own back yard before eventually breezing to a home win over West Ham. What we're seeing of late is a side who can cope when things don't go their way, and having seen some legitimately weak performances since David Moyes took over, this is surely good news.
God knows what United would've done had they progressed deeper into this match without the lead, but here, they stuck at their task even when West Ham kept their shape and composure. Sure, the time taken to break the deadlock wasn't inexorably long, but it was long enough for some frustration to have crept in to a team desperately needing to claw their way back up the league table. Not only that, but United kept the door (mostly) shut on any sort of comeback. Perhaps our expectations have receded a little of late, but given the current squad's limitations, the fact that patience and confidence are starting to seep into performances is nothing short of a mini-triumph. About bloody time.
---
Adnan Januzaj: Split Personalities
The first is the exciting, unpredictable and penetrative player that scored a peach of goal and United's second in this game. He reads the game excellently, links well with those around him and appears comfortable on either flank. At present, he's the most exciting young attacking prospect at the club, and the club have done well to tie him down to a long-term deal.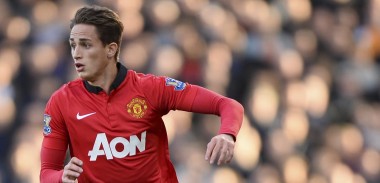 On the other side of that is the player capable of some truly insipid dives. This afternoon, he skipped past James Collins but made sure to flop over even without any contact from the Welshman. Not long before, he had been denied a spot-kick after Mark Noble bundled him over. It veered towards"You've Seen Them Given" territory, but you have to wonder if Januzaj has already built a negative reputation of going to ground too easily amongst referees. It's a side of his game that needs to be removed and sharpish, because officials will be far less willing to give him the benefit of the doubt in similar circumstances if these antics continue. Given Januzaj's lack of fear going forward, he's like to find himself in those situations frequently.
---
Wayne Rooney: The Orchestrator
Everyone's favourite want-away Scouser hasn't scored in his last four games, but continues to contribute massively to United's cause. Sitting in that role behind the striker, pulling the strings and keeping the attack ticking over seems to be his priority ahead of getting on the scoresheet, and if the results continue in this fashion, then so be it. Besides, his current role is providing Danny Welbeck with something vitally important; the confidence to be a striker.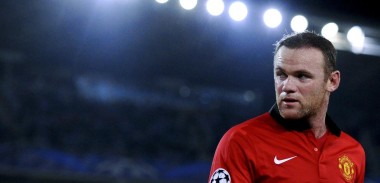 Welbeck, despite putting in a decent shift, looked noticeably less effective without Rooney at the Britannia, having to drop deeper to help build attacks as opposed to being their fulcrum. With Rooney back in the side, he can afford to stay up front and not have to worry about what his colleagues are getting up to. In the end, scoring a first goal in 14 months at Old Trafford means little, but scoring goals with consistency is like striking gold. With Robin Van Persie still three weeks away from returning from injury, Rooney's presence in that number 10 role is doing United the world of good lately.
---
Ashley Young: Mr. Popular
NEWSFLASH: Football fans are fickle. We like to get on our high-horses and complain when we see players doing things we don't agree with, but when they do pretty things with the ball and score lovely goals, we'll raise a cheer and toast their magical feet. Of course, loving our club first means that we can celebrate their goals and not like them too much (love the game, hate the player). Nothing will wash away those visions of Ashley Young flopping to the ground like an amoeba on crutches, but good lord, those goals have been great, haven't they?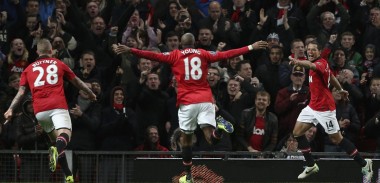 Of course, we'll turn on him in a sixpence if he plays on Boxing Day, dives and offer nothing out wide, even if this is the season of goodwill. That's just how these complex relationships work. Thing is, after those strikes, would you actively disagree with Young being picked to start against Hull? Form can make up for a multitude of sins in the eyes of fans worldwide, so if Young wants to stay on the good side of United's support, he could do worse than showing more of this form.
---
Buttner contributed
Tis the season, so that seems a fair assessment.
And with that, have a fantastic Christmas, and we'll see you on Boxing Day. Cheers!
What did you think to Manchester United's 3-1 win over West Ham United? Comment in the section below.
Enjoy that? Give it a share!