Manchester United manager David Moyes has admitted that the money is there and waiting for him to use to improve the squad, whether that be in the January transfer window or in the summer.
Moyes also revealed that the current Premier League Champions came really close to landing a big major signing in the summer, which was labelled one of United's worst transfer windows ever.
In the latest quotes, coming from The Mirror, David Moyes said:
"Is the money in place to make a major signing? Definitely, 100 per cent. We were very close to a major signing in the summer.

"It's easy saying that now because, of course, we didn't do it. But we were really close to a major signing and the club would have definitely shown what they're worth.

"We have got the money and the club will spend, there's no question about that. But we were close to a couple of really major signings.

"Ed Woodward [United's vice-chairman] worked really hard trying to make those signings happen, but, in the end, we just didn't quite get there.

"It wasn't for money, that was for sure. The players had chosen other clubs or made their decisions elsewhere."
During the summer Manchester United were close to signing Thiago, Fabregas and Herrera to name just a few, but with the latest revelations that big money is available, who will they go after in the January window?
The main whole in Manchester United is their central midfield positions, with Moyes stating that Marouane Fellaini will come good for the reds at some point, after settling in to his new club, the Belgium midfielder is currently out of action due to a bruised back.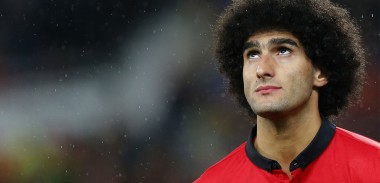 The current United squad is sitting in 9th place in the Barclays Premier League, a position and squad that Moyes himself knows is not good enough. He want players that will improve the squad for years to come, not just a short fix.
Moyes added:
"The bigger picture is that I want players going forward, not just for the next six months

"I'm looking to see if I can get someone who will be with us for the next six or seven years.

"I want to bring them now or as soon as I can, but a lot of them may be at clubs that could be in the Champions League or clubs that aren't willing to sell because they're in good league positions."

"I think that we're getting to a situation now where there are a few players here, who, if we got the right offer for them, we would let them go.

"I don't know if we'd loan anyone. Would we sell? If the right offers were there, we'd probably look at it.

"I've tried to make sure I've given an opportunity to everybody so far this season.

"Not everyone has had as many games as they would have liked, but I have wanted to see everybody play.

"Maybe we would have looked to have moved a few players out last summer, but you can only do that if you get clubs that come in and are interested."
Who do you think Manchester United should buy? Comment in the section below.
Enjoy that? Give it a share!