By Michael Walsh…
After a last gasp equaliser for Cardiff City on Sunday, Moyes will be looking at the Leverkusen match and hoping for victory. With Leverkusen only a single point behind the Old Trafford club it's important that United get something out of this game. The group has become a much tighter affair than expected but a win against Leverkusen would guarantee United progression to the next round.
Moyes will have a lot of tough decisions to make going into this game with so many injuries but one position he doesn't have to worry much about is between the sticks, David De Gea has been consistently good for United this season. The four men that will take to the pitch in front of the Spaniard is a harder decision to make.
---
---
Moyes has already ruled out Vidic along with striking option Van Persie, "Both are injured. You knew Vidic had concussion. We don't think van Persie is quite ready yet but we're going to keep monitoring him. He had a bit of a problem with his groin. Neither are long term – with the concussion, we just want to give it a bit longer." It's probably a good call by the United manager to leave them out, risking their long term fitness in this game would be a mistake. That doesn't answer any questions though and my best bet for a centre back partnership is going to be Evans and Ferdinand in a repeat of the weekend. This isn't a partnership I like, I'd be much happier with Smalling partnering either of the two in the centre but Moyes seems to think these two can play well together and will likely persist with that on Wednesday.
On the left will of course be Evra unless an unexpected injury befalls him, on the right I think Moyes will go with Smalling. There has been no word about Rafael making a return from his ankle injury and until then it seems that Smalling will continue to deputise while Fabio is overlooked.
---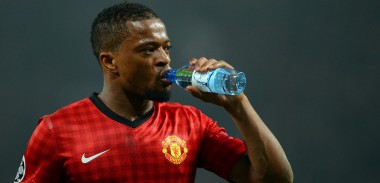 ---
The midfield is where everything really starts getting tough for Moyes, on the right he will likely continue with Valencia. The manager seems to trust Antonio Valencia in bigger games and this one has become massive, the trust may come from his greater work rate in comparison to Nani. The structure of the rest of the team is going to be the biggest challenge however, does Moyes fall back to a 4-5-1 formation which I think will suit United best, or does he persist with his 4-4-2? My guess is that with this being a European away fixture, he may elect to go with 4-5-1.
---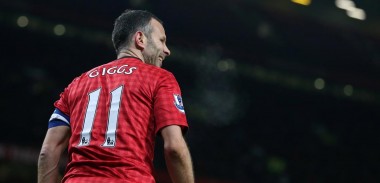 ---
Cleverley hasn't played his best football of late but with so few options available he should get a start in this one. Carrick and Jones are absent through injury while Fellaini misses this game due to suspension. This doesn't leave the United manager with many options and may mean that Giggs gets to start alongside Cleverley. This is going to be a huge gamble for Moyes but he does seem willing to give Giggs a chance and he may have no alternative on Wednesday. If he does go down this route then my hope is that the last two positions in the midfield are filled by Kagawa through the middle and Januzaj on the left. Another option would be to play Young on the left and leave Januzaj on the bench, it's very hard to know which way he will go but I think most United fans would like to see Januzaj start.
---
De Gea
Smalling Ferdinand Evans Evra
Valencia Cleverley Giggs Januzaj
Kagawa
Rooney
---
That just leaves one name left, Wayne Rooney. So far this season Rooney has been the best player on the team and always looks like scoring. Kagawa playing behind him could mean some good chances for Wayne and hopefully some goals for United.
Who do you think will be in Manchester United's starting XI against Bayer Leverkusen? Comment in the section below.
Enjoy that? Give it a share!