Positives weren't legion after yesterday afternoon's 2-2 draw in Cardiff. United, despite a fairly lethargic display, were comfortable against the hosts but failed to kill off the game, conceding a late equaliser to Kim Bo-Kyung. At the beginning of a week including a visit to Leverkusen for a crunch Champions League tie and a trip to White Hart Lane, this was hardly the encouraging return from international duty most hoped for. Here's what stood out.
---
Rooney is outstripping a few too many of his teammates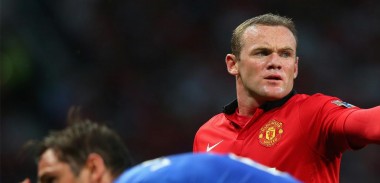 Extra-curricular activities, wild kicks and the casual ejection of toys from his pram having been replaced as the club's talisman (albeit temporarily) aside, it's hard to avoid the sight of Wayne Rooney setting a decent example to his teammates. As galling as it is to admit, his desire to win, tenacity and sheer work rate are marking him out from a few too many players deemed to be far more loyal to the club.
It's not a shock that Rooney was at the heart of everything good about United yesterday. He scored, set up a goal, linked superbly with Danny Welbeck for a great chance and almost bagged the winner late on, save for an inexplicable pass when clean through on goal. Missing, as incredibly frustrating as it was, is almost forgivable when you consider just how little the likes of Antonio Valencia and Tom Cleverley contributed. Fully forgiving a player who's wanted out of the club twice isn't really an option, but credit where it's due; Rooney is dragging a number of his teammates along with him at times.
---
David Moyes has to get his team over the line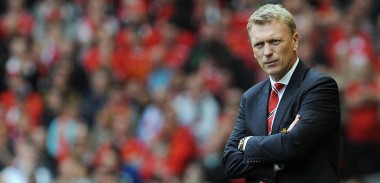 A lot was made of Sir Alex Ferguson's ability to drag his sides over the finishing line when nursing a single goal advantage, with half of last season's title-winning campaign based on solid if unremarkable victories. Ferguson had each player working hard in their role, even if their abilities were limited and made sure that points weren't dropped late on due to a loss of concentration, and whilst it may be easier said than done, David Moyes might need to add this ability to his arsenal if his team continues to play with such little intensity.
Of course, the aforementioned upcoming fixtures will have played a part in Moyes' plans, and the triple exclusion of Shinji Kagawa, Robin Van Persie and Phil Jones, whose combative nature would've been perfect in this situation, hardly helped. Moyes clearly wants to do things differently to his predecessor, and deserves to manage Manchester United his own way. The only problem with that is that if the manager requires reinforcements (and you'd be a brave man to bet against it), he still has ten games to navigate before January rolls around. United haven't looked like a confident side this season, and frequently appear all too fragile when in front. That's down to a lack of drive as much as ability when you consider how many of these players were grinding out 1-0 victories against Reading last term, and Moyes needs to tap into that psyche to make sure more points aren't dropped from winning positions. For the time being, new faces can wait, as regaining the habit of seeing out games needs to take precedent.
---
Fellaini needs to sharpen his game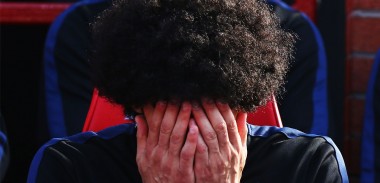 For a man who made such a point of pointing out his preferred position in central midfield after impressing in a more advanced role for Everton last season, Marouane Fellaini hasn't made much of a case for repeated starts in CDM since his move to United. Pointing out flaws such as a lack of intensity and occasional lack of concentration is hardly fair given how many in and around him are suffering from similar issues, but he isn't offering as much protection to a stuttering back four from his position further down the pitch. Pace has never been his thing, but his presence is diminished at the moment. He's giving upwards of 4/5 fouls every 90 minutes and there's a sense that matches are passing him by. Not that he should be grabbing them by the scruff of the neck and demanding United pour forward, but even without the price tag, his performances have been surprisingly forgettable so far this season.
With Michael Carrick out of the picture and Anderson in the pecking order equivalent of Siberia, Fellaini has a chance to prove his worth to his new club and should be relishing every game. If his performances from deep continue to underwhelm, playing him further up the pitch can hardly hurt with Phil Jones sat behind to mop up any dangerous situations. Fellaini might struggle to repeat his goal scoring exploits from his final season at Everton, but at this point, United need to keep themselves open to any suggestions that will rejuvenate a stuttering midfield.
---
Patrice Evra is a United legend, whatever happens this summer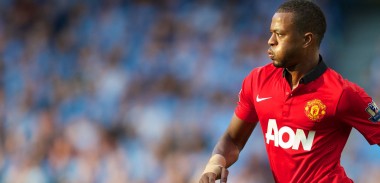 One of the more heartening notes from yesterday's match was the sight of Evra ghosting in to head United back into the lead on the stroke of half time. There's something special about an Evra goal, not just because they're not incredibly common but because of how thoroughly committed he is to the club. This summer's public chase of Leighton Baines may have made up the Frenchman's mind that this will be his last season at Old Trafford, with a return to his native France the likely option, and if that happens, United will be losing a great servant aswell as a fantastic left back.
Sure, that debut against City in early 2006 will live long in the memory for all of the wrong reasons, but it didn't take too long before he had removed Gabriel Heinze from the left-back berth. No player has had much of a look-in since, or offered as much energy or focus to United's cause. Whatever happens in May, almost every United fan can agree that we've been lucky to have him.
What did you think to Manchester United's performance against Cardiff City? Comment in the section below.
Enjoy that? Give it a share!