Just two weeks ago Moyes had what has to be recognized as the biggest result in his tenure as Manchester United manager. A 1-0 win over league leaders Arsenal was a result that will do a great deal for the confidence of the United players. It was a very important win for Moyes to dispel a somewhat ludicrous idea that he can't beat the big teams in the big games. This isn't an attempt at making Moyes into some sort of savior after the departure of Sir Alex, it's just a statement that Moyes is a good manager and has done nothing to prove he isn't going be a success at Manchester United.
This weekends match away to Cardiff may not be as easy as everyone expects, this is a team that took all three points when City came to visit and may not just roll over for the defending champions. I would expect David De Gea, Patrice Evra and Nemanja Vidic to start. Moyes expects Vidic to be back after suffering a concussion against Arsenal, "We've given him a chance to recover. We'll bring him back and hopefully he'll be fine" said Moyes.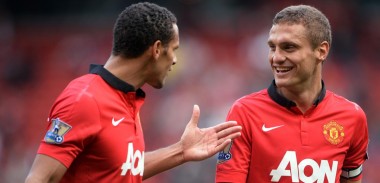 Jonny Evans and Chris Smalling are likely to start in the defence too. Moyes has favoured the more defensive attributes of players like Smalling and Jones at right back over the attacking Rafael. Moyes may feel that this is the time to get Rafael back into the team but that could ultimately come down to the fitness of the Brazilian. Jonny Evans also seems a good fit with Vidic and means that Moyes doesn't have to play Ferdinand in a game that shouldn't require his experience to take home all three points.
The midfield is a tough choice for Moyes, usually the first name on the page would be Michael Carrick but with him suffering from a reported Achilles injury that should keep him out for up to 6 weeks it really makes this a hard decision. I think that after spending £27+ million on Fellaini at the last minute in the summer transfer window he needs to be able to deliver when the team needs him, like this Sunday against Cardiff. Alongside the Belgian I would expect Moyes to field a rather attacking line-up, Januzaj and Nani may get the nod as Moyes looks to take advantage of a struggling Cardiff City trying to adjust to life in the Premier League.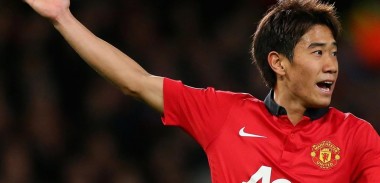 The other options are Kagawa, Valencia and at a stretch Giggs. I say this because Moyes has pretty much overlooked Zaha as not ready for a start at this point, hopefully this changes soon. Kagawa and Valencia have featured frequently in Moyes recent squad choices but with an away trip Leverkusen on Wednesday he may elect to rest them until then.
To complete the midfield the options are really between Giggs and Cleverley as I don't really believe that Anderson is someone that Moyes believes in. He may give Anderson a chance on Sunday in the belief that this is a game that United should win anyway but I think the more likely options are the previously mention Giggs and Cleverley, of these two it's really hard to know which one will get the shout. I would probably give Cleverley the start as fitness really shouldn't be an issue for him and it will be good for him to get a start in alongside Fellaini ahead of the midweek fixture against Leverkusen.
Up front there really isn't a doubt about who should start, Wayne Rooney and Robin Van Persie have been improving with each passing week. Van Persie is a fitness worry however and that may cause Moyes to leave him out with one eye on Wednesday night. It is of course, a very dangerous game to play, if United were to fail to claim another three points all the good work of the last few weeks may be undone. With that said if Moyes does choose to rest Van Persie then he has a more than capable replacement in Chicharito.
De Gea;
Smalling Vidic Evans Evra;
Nani Fellaini Cleverley Januzaj;
Rooney;
Van Persie.
This is a game that most United fans will be expecting three points from and that should be what they get. With an away day against Leverkusen this Wednesday, three points against Cardiff and a continued unbeaten run will be exactly what Moyes and co. will be hoping for.
Who do you think will be in Manchester United's starting XI against Cardiff City? Comment in the section below.
Enjoy that? Give it a share!