The result of the weekend was no doubt Manchester United's 1-0 victory over Arsenal at Old Trafford, in form Wayne Rooney admitted after the match that it was a game that the Premier League Champions could not afford to lose.
Manchester United beat Arsenal after a Rooney corner was met by former Gunner Robin van Persie, with a fantastic header into the top corner. United would have been 11-points off the top of the league going into the International break if they would of lost, Rooney speaks about the importance of the win.
Speaking with Sky Sport, Wayne Rooney said:
"It's a great result, Arsenal are a good team and we knew we had to win today at all costs. I think it was the toughest we have been to play against and to break down. We defended really well and, thankfully, Robin got the goal for us. It was a great effort by everyone.

"We knew we could not afford to lose today and let Arsenal get 11 points ahead of us. With the other results today, we knew a victory would put us right back in there and in a great position.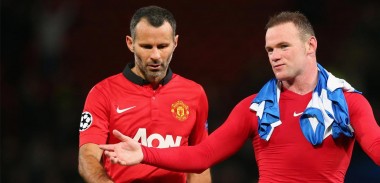 "It has given us a massive lift and it's a great weekend for us going into the international games. We'll all go off to play for our countries and then come back as we've got a big push then until the New Year. That's our aim – to still be up there and maybe top or in or around there come the New Year and then, hopefully, we can kick on."
United are back in action against Cardiff City away, on Sunday 24th November.
Enjoy that? Give it a share!