It's easy to overstate the importance of a single victory in November, and David Moyes was quick to downplay United's 1-0 win over Arsenal in the grand scheme of things, but given the pressure to close the gap on the league leaders with rivals dropping points this weekend, it felt significant. Robin Van Persie's towering header in the 27th minute was the difference as United tightened things up significantly at the top end of the Premier League table. Here's what stood out for us:
---
An eleven point gap was too much to contemplate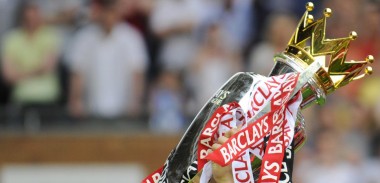 Not that they dish out the trophies in November, and it's worth noting that City, Chelsea and Spurs all dropped points this weekend, but falling eleven points behind Arsenal and losing for the fourth time this season wasn't an option. Whether the Gunners are genuine title contenders is irrelevant; they're top at this very moment, and the gap was such that United needed to respond. Not only that, but after a dour 0-0 draw against a negative Chelsea, a standard loss at Anfield and that harrowing afternoon at the Etihad, a big performance in a big game was needed. United, and Old Trafford, duly obliged.
Losing would've meant relying on not only Arsenal to slip up at least four times, but for United to be strong enough to take advantage each time. At the risk of sounding overly negative, an all-powerful comeback ending in league dominance isn't something you'd confidently bet your life savings on. Simply put, United needed this far more than Arsenal did because they haven't started this season quite as well as they could have. Now, with a nine game unbeaten run and a spot in the top five, things look significantly more positive.
---
United had to concentrate and be disciplined. They were
It wasn't the sort of buccaneering, attacking display that sets pulses racing, but United played very much like a side that knew that they'd be facing a huge deficit if they lost. David Moyes sent out a team to compete as opposed to overwhelm, with Phil Jones preferred in midfield and he was rewarded for it; United looked decidedly more solid, composed and organised than they have done for weeks. Arsenal did their feet after the break and began to test the home defence, but still struggled to find the fluency available to them almost at will this season.
There have certainly been times this term where this level of concentration has been absent, and we saw just last weekend at Craven Cottage how much encouragement United offer to teams when they sit back and don't pressure the opposition when they don't have the ball. Here, Arsenal came into the match in great form and had the lion's share of possession, but struggled to break United down. Perhaps a sharper focus would've given the visitors a point, but United were worth all three because they stuck to their task.
---
Phil Jones can do great things in central midfield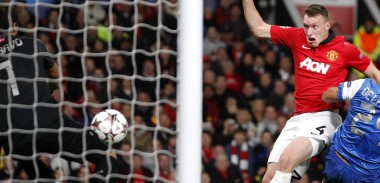 Not a shock. Jones, whilst somewhat undeserving of the stigma of being a 'utility man', has the sort strength and drive that make him invaluable in games like this. He'll always prefer a spot at centre back, but the job he does further up the pitch is so disciplined and important against teams that are expected to see a lot of the ball that it's hard to keep him out of the side. Not only that, the energy and effort he displayed when Arsenal did get through was vital, stopping Giroud and Mesut Ozil in their tracks when both had sights at goal in the first half.
United aren't always so lucky when they force a player to take one for the team and leave their natural position, with the defensive side of Chris Smalling's game clearly overshadowing his attacking exploits, but Jones' drive and determination are so useful in central midfield that it's hard to avoid. His occasional bursts of pace don't do him any harm, either.
---
Van Persie was right to celebrate his goal
The textbook knee-slide across the turf. The overpowering hug to the benefactor. The magnificent roar with his arms outstretched and a mouth so wide that it looked like it could swallow the East Stand in one gulp. No doubt about it; that celebration meant something to Robin Van Persie, and it was completely worth it.
It's hardly a shock that the Dutchman is the subject of abuse and boos every time he takes a touch against Arsenal in a United shirt. He was an Arsenal man, and he jumped ship with the club struggling to compete for a rival that matched his ambitions. That feeling of betrayal is symptomatic of being a football fan, and there's no arguing with the bile that fans give out when those paths cross, but Van Persie was respectful enough not to celebrate last season when he scored against his old club, both home and away.
Today, though, he let fly. From a United perspective, there was something utterly lovable in seeing Van Persie make such a big gesture to the fans that had been hurling insults his way. Sure, it was a big goal in a big game, but it showed how much the Dutchman cares for his current surroundings that he didn't restrain himself under the watchful gaze of his former side. Ultimately, unless you leave a club on good terms, a year is perhaps as long as any football fan should expect a former beau not to rub their faces in it if abuse is constantly being hurled in their direction. The Arsenal fans might not like it, but Van Persie didn't look unduly worried, did he?
---
Moyes is getting things right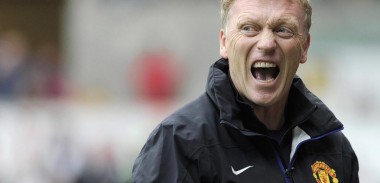 You can't please all of the people all of the time, especially not a club with a fanbase as opinionated as United's. But it would be the most vehement of the anti-Moyes brigade that could find ways to criticise the Scot after this victory. Yes, Adnan Januzaj started the match on the bench and stayed there, but our wunderkind was never going to play in every game this season. Sure, another goal would've been just the ticket, but we just beat the best team in the league this season. Also, Ashley Young absence from the squad after a comical dive in midweek suggested that the manager isn't afraid of making statements to players that step out of line. Point is, he's getting more right than wrong at the moment.
When United drew with Southampton last month, Moyes caught plenty of flack for his substitutions, chief of which was the mildly unhelpful inclusion of Chris Smalling into a defence that was coping with the visitors' sporadic threats. This time, in a similar situation, Marouane Fellaini was the late addition and his presence in midfield helped rather than hindered with the result in the balance. On this occasion, Moyes read the game better. Southampton were not banging on the door at Old Trafford, but were encouraged by United clearly settling for 1-0. Here, opportunities had dried up and shutting up shop made sense in the face of Arsenal's superior possession. There's certainly a shift in mentality for the former Everton boss to get his head around; he's expected to win at United, and do it positively. But we know that there are things that he wants to change about this team, so until it looks and plays the way he wants it to, surely it's more important to win than anything else?
What did you think to the Manchester United victory over Arsenal? Comment in the section below.
Enjoy that? Give it a share!