David Moyes will be very pleased after the weekends result against Fulham, the first half was a exactly the type of performance Moyes has been looking for since he took over at Old Trafford. The drop off in performance in the second half came when Rafael, Jones and Cleverley were all pulled from the game due to injury. Moyes will be hoping that all will quickly be available to make returns to the team avoid any loss of momentum that the Red Devils have built up.
Tuesday night will see United travel to an away day against Sociedad in the Champions League. Moyes' men have been very strong in Europe so far and will be looking at this game as the perfect opportunity to get the magic number of 10 points that is often sighted as the required points to make it out of the group stages.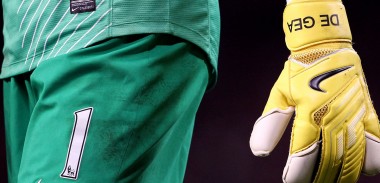 In goal David De Gea should retain his starting place after continuing to prove himself as one of the best keepers in the league if not the world in this season. The back four will be massively dependant on the injury situation, reports are that Jonny Evans was subbed off with a back injury at half time against Fulham. Rafael went over on his ankle which forced him to be removed at the half, Patrice Evra has also reportedly had a knock but wasn't enough to stop him finishing the game. I would hazard a guess that Evra should be good to play on Tuesday night and should take up his normal position on the left of the back four. Vidic came through the weekends game unscathed and should retain his starting position also. With the options available to Moyes on Tuesday I can see him electing to give Smalling the opportunity to play in the centre with Vidic. Moyes could give Ferdinand his first start since the Capital One cup but I would think this unlikely with it being an away match and Ferdinand's form being poor.
The right back position is one that could be filled by a number of players, Fabio, Valencia, Jones. Valencia played well at the weekend and could be an option at right back but my money is on Jones. Moyes has seemed averse to leaving Jones out of his teams and I for one agree with that policy, he's a workhorse with a great deal of ability to boot so I would expect to see him take start on Tuesday night.
The midfield is a a very interesting and important part of the United team, creativity has been lacking so far this season and with momentum finally gathering it is important that whoever plays on Tuesday night are able to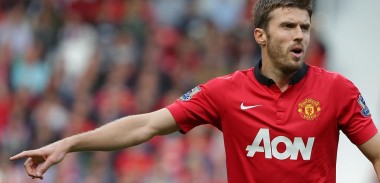 push the United team forward and help the front two unlock the Sociedad defence. Michael Carrick should start this important game in the centre of the field, alongside him could be Fellaini, Kagawa, Giggs or Cleverley. Fellaini played well when he came on against Fulham on Saturday but I think if all fears about Cleverley's double vision from the Fulham game are allayed then it should be Tom that starts alongside Carrick. The right and left wings are positions that Januzaj could start in, the decision about where to start him is dependent on who Moyes goes with on the other flank. Valencia put in a strong performance and capped it off with a goal against Fulham but my guess is that Moyes will give Kagawa the start. Moyes has been pretty confident about playing Shinji in Europe so far this year and he hasn't disappointed, because of that I think he will continue down this route and give Kagawa a start on the left of the midfield with Januzaj making his first start in the Champions League.
Up front there should be no change, Robin Van Persie has been growing into the season and his partnership with Wayne Rooney has been improving with the form of of the team as a whole. Rooney has been the best player in the squad in my opinion and if he can continue his form through the rest of the season then there will be no doubting United's credentials of title contenders.
Predicted Manchester United XI against Real Sociedad:
De Gea;
Jones, Smalling, Vidic, Evra;
Januzaj, Carrick, Cleverley, Kagawa;
Rooney, Van Persie.
Tuesday nights game could round off the tough start to the season for Moyes and be hugely important in continuing United's momentum going into a tough game against the league leaders Arsenal next weekend.
What would be your starting XI against Real Sociedad? Comment in the section below.
---
Enjoy that? Give it a share!