Manchester United Singing Section
On Wednesday night at Old Trafford, Manchester United are set to trial a brand new section in the ground that will become a 'signing section' from those United fans that wish to stand, sing and create a brand new electric atmosphere in and around the stadium.
The section of Old Trafford in which the trial is taking place is in L stand, which is normally used by the away supporters, 1,500 United fans will occupy the new area which was over subscribed once the tickets for Real Sociedad became available in the new section. The 6,000 traveling Real Sociedad fans have been moved to East Stand Tier 2.
The picture below, uploaded by Manchester United's twitter account shows the location for Wednesday nights trial, with fans flags such as the new 'We are the scoreboard, the scoreboard paddock'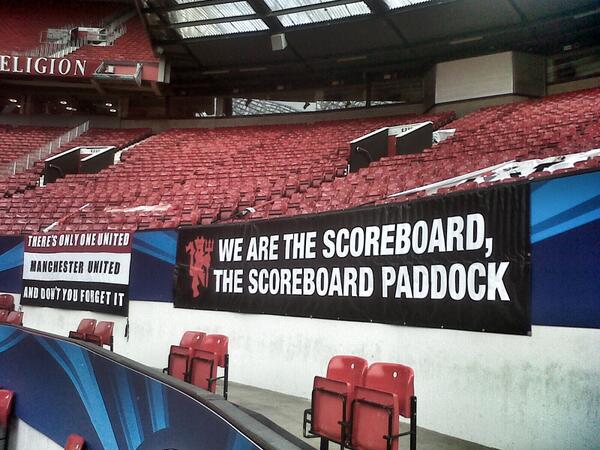 Founder of Stretford End Flags, Andrew Kilduff said:
"For the big games, the atmosphere at Old Trafford is up there with the best of them but, as with most grounds, that is not the same for the lesser matches

"The problem is not lack of singing but more that, because of the size of the stadium and the acoustics within it, the sound doesn't travel.

"You can have fans in different parts of the stadium singing different songs at the same time and none of them really being heard.

"The idea is to have an area of the ground where like-minded fans can be in the same place and, generally speaking, make some noise."
We have a few of our RedMancunian team members that will be situated in the singing section on Wednesday night so we will report back on the website and podcast with how things went.
Enjoy that? Give it a share!