David Moyes & Manchester United have reportedly placed Leighton Baines on the top of their January transfers list, after failing to sign the England international during the summer.
The summer transfer window was one to forget for Manchester United, after numerous failed bids for various players across Europe, including Baines who the Premier League Champions attempted to buy in a joint package deal with Marouane Fellaini.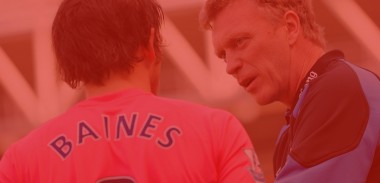 It was only on the final afternoon of deadline day that David Moyes threw in the towel on getting Leighton Baines, realising that only Marouane Fellaini would of been possible to sort with Everton before the 11pm cut-off  time by the Premier League, a transfer that went through with moments to spare for £27.5million.
Patrice Evra, 32-years-old, is likely to make a move away from Old Trafford at the end of the season, with Monaco his likely destination in which he would end his career playing over in France – Manchester United would want to secure a permanent left-back player for the future, with Baines being on top of David Moyes' list.
As reported by Cheshire Today, a Old Trafford source stated that Manchester United will table a "serious" bid in the January transfer window.
Roberto Martinez says that all the speculation over Leighton Baines' future will continue for as long as he maintains his form.
Do you think that Leighton Baines would be good at Manchester United? Comment in the section below.
Enjoy that? Give it a share!