Those who seem to think the fevered excitement around Adnan Januzaj arose simply from his match-winning performance for United last weekend haven't been paying attention.  This is a lad whose world class potential was evident almost from the first moment he kicked a ball for the youth team two years ago.  For anyone who needs evidence that this view goes beyond a partisan reporter like myself, witness the lifting of the lid around the mad scramble for the lad that's currently involving at least half a dozen nations and has been ongoing for some time.  While my paramount concern is that he puts pen to paper for his current club, the international debate is one that confirms, should anyone doubt it, just what a hot property we've got on our hands.
When a number of United players go off to play for their countries at a variety of age levels, Januzaj stays behind.  His dad, we're told, is the main reason why Adnan has so far refused to commit himself to any nation at international level.  He was born in Belgium but his parents hail from Kosovo, a country currently not recognised by FIFA, and are of Albanian origin (Albanians currently make up around 90% of the population of the country).  In August, Albania's coach Gianni Di Biasi sounded confident about the possibility of the player declaring for his team and indicated it was only a matter of time before the issue was resolved in their favour.  However, no such comment has yet come out of the Januzaj camp.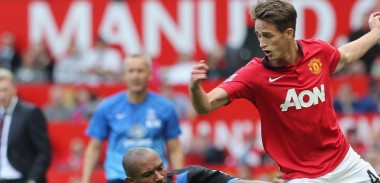 Because of the complex political nature of the area in which Januzaj's parents grew up, he could also potentially qualify for a number of nations that made up for former Yugoslavia, which is why Serbia, Bosnia and, recently, Croatia have all emerged as potential suitors. And, with these caps in the ring, there seems no good reason why those of Montenegro and Macedonia – both of whom border Kosovo – shouldn't find there way in there too, should they be inclined.  There remains, also, the possibility that Kosovo will become part of FIFA before too long: the organisation ruled only last year that nations would now be allowed to play friendly internationals against Kosovo so the possibility of the country being eligible for the qualifiers of the next World Cup can't be ruled out.  This may be what Adnan, or his dad, are holding back for.
Of course, should he opt to play for a future Kosovo team, the chances of him playing in international competition in the future will be on a level with those of George Best. Ditto an option in favour of Albania. And we shouldn't underestimate the potential powder keg that might interrupt should be choose to play for Serbia, a nation whose refusal to recognise the independence of his parents' homeland is largely responsible for its continued unofficial status.
That's what makes the whole situation intriguing, because the facts could point in the direction either of a profound sense of loyalty or a completely mercenary attitude. We don't know, and the way he and his parents are keeping their cards so close to the chest on the matter means we can't fathom exactly what motivates this young player, or what potential implications that will have in terms of his commitment to United.
Then his potential eligibility for England came up, causing our excitable press to get so heated about his emergence over the last week. If a player of Januzaj's quality is a rarity in the world of football in general, in England it's a bit like discovering a dodo in the grounds of Camelot. That's why it's hard to blame the FA for showing an interest in him, and those who take the Jack Wilshere stance will, I suspect, find themselves strongly outnumbered if the lad ever sets his cap in that direction.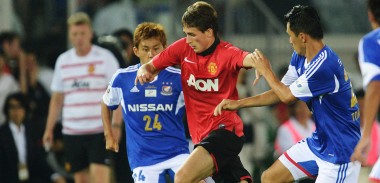 The sense of outrage among Wilshere and others who take this position is difficult to comprehend.  Aside from the banana-throwing pond-life who frequented our football stadia at the time, no one raised much of a concern when John Barnes put an England shirt on, despite his arrival in England, simply because that's where his father's job took him, when he was only three years younger  than Adnan. Similarly, those who understandably drool over Kevin Pietersen's performances for the England cricket team do so over a player whose qualification for the national side was dubious at best.
Betting company SkyBet are offering odds on where Adnan Januzaj will choose to play his International football, with the following odds:
Albania 1/1
Belgium 1/1
Turkey 12/1
England 16/1
Serbia 25/1
Ultimately, England seems an outside bet, though his refusal to accept the call-up this week for the Belgian national side, despite the imminent possibility of featuring in a World Cup, suggests he's waiting for something. Until we find out exactly what that is, the situation continues to add further mystique to the gathering allure of this phenomenal young talent.
Who do you think Adnan Januzaj will choose to play for? Comment in the section below.
Enjoy that? Give it a share!