Manchester United defender Patrice Evra has come out and stated that Paul Pogba leaving the club to join Juventus was "truly a huge loss"
Paul Pogba left Manchester United back in 2012 looking for regular first team football, opting for Juventus in which he went on to help them win the Serie A for the 2012/2013 season.
Patrice Evra, preparing for France's World Cup Qualifiers says that he was very respected for his talent at Manchester United, even by some senior first team players.
Speaking with French television TF1, Patrice Evra said:
"His [Pogba's] talent on the pitch, his aggression, his presence, is very rare, he very quickly earned the respect of players like Ryan Giggs and Paul Scholes.

"It's true that have you have to win over the manager too, but to have won the dressing room like he did [was impressive].

"It was truly a huge loss when he left the club."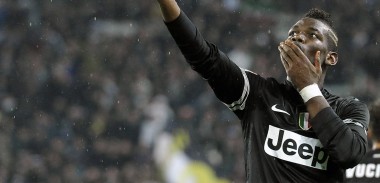 Paul Pogba has recently come out to blame former Manchester United manager Sir Alex Ferguson for his decision to leave the Old Trafford for Juventus.
Speaking with Telefoot, Pogba said:
"Against Blackburn, on December 31, 2011, I was on the bench. Ferguson puts Rafael in midfield with Ji Sung Park. Then I gave up. I was really bummed

"I joined Juve to silence people who have criticised me, who did not believe in me and said that I would fail."
This article 'Why Manchester United only have themselves to blame on losing Paul Pogba' is a good read and explains things on the issue of his move to Juventus.
Enjoy that? Give it a share!