Manchester United assistant manager Steve Round believes that Marouane Fellaini has all the attributes to make it big at his new club.
Fellaini signed for Manchester United with moments to spare on transfer deadline day for £27.5million and no-one knows more about the Belgium midfielder that the current staff at United of Moyes, Round, and Lumsden after working closely with him at Everton.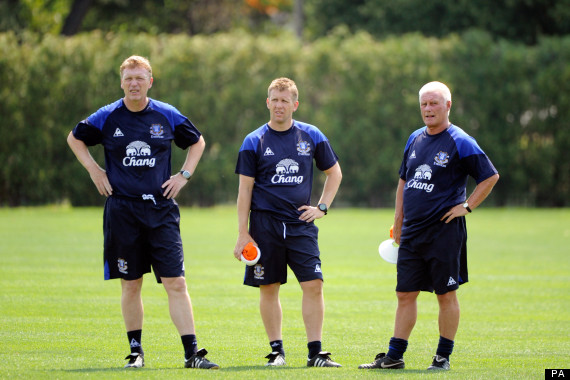 Steve Round is sure that Fellaini's physical strength and footballing ability will add to something special to United.
Speaking with MUTV, Steve Round said:
"He will add some real physical presence to us in midfield, some strength, and he scores goals.

"He's a player that will get regular double figures, and he is maybe a player that we didn't really have in the middle of that midfield.

"We have some very good footballers – Michael Carrick is an unbelievably good passer, Tom Cleverley is busy, lively and links play, Anderson will drive forward with the ball, dribble and create.

"Maybe we needed that bit of presence and authority that can sit in the middle of the pitch and dominate a game from that perspective. It gives a nice blend and balance to mix the midfield up."
Round also adds that Fellaini has much self-belief and a strong character that will more than help him settle into life at the biggest club in world football.
He added:
"He's a very strong character, with very good self-belief. It won't daunt him to play at this level and he is mentally very tough.

"When a player comes to Manchester United, they have to have the correct mentality to survive here. It's not enough to be good every so often, you have got to be good every minute of every day.

"Ryan Giggs has said it's not enough to be good in training, you've got to be good with every pass. Not every so often but every pass. Marouane will rise to that, he'll love that challenge.

"He's earned and deserved the right to be here. He's progressed every single year as a player, to the stage where the manager, the staff and the board here feel that he deserved the opportunity to play at this level."
Fellaini is set to start in midfield alongside Michael Carrick on Saturday against Crystal Palace, do you think Fellaini will be a good signing for Manchester United?
Enjoy that? Give it a share!