David Moyes has pleaded with Everton to let Leighton Baines and Fellaini join Manchester United for the good of their footballing careers, according to the Daily Mail.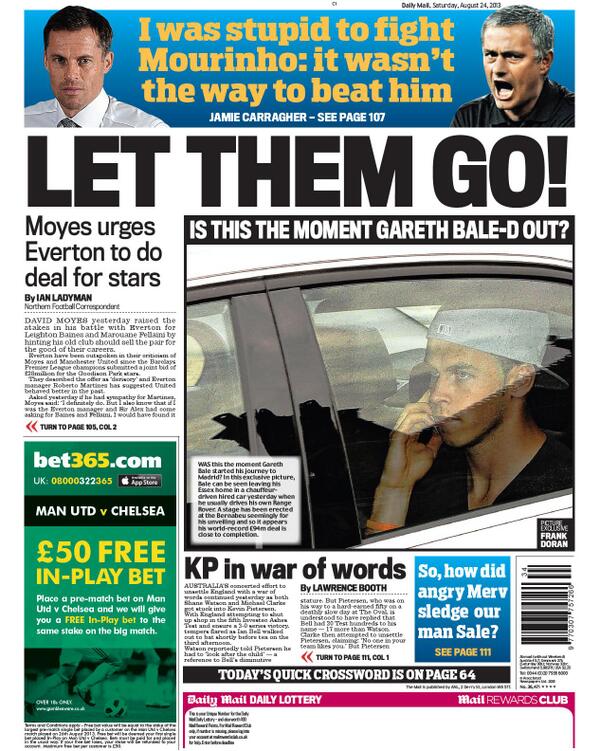 Credit: Daily Mail Saturday Backpage
The Daily Mail claim that Moyes, on Friday, had pleaded with Everton to accept Manchester United's next bid for Marouane Fellaini and Leighton Baines for the good of their football futures, especially with the world cup next year.
Everton manager, Martinez has already criticized United's pursuit of Fellaini and Baines, insisting it is at odds with how they once did business.
Manchester United made an opening offer of £28millionfor the pair just 48-hours before the start of the season, this left Martinez and Everton fuming, turning down the bid with immediate effect.

Speaking today, Martinez said:
"Maybe it sounds a bit repetitive, but we do not want any bids and we are not inviting any bids.
Words that maybe sounding on deaf ears as Moyes has now reportedly pleaded with Everton to let them leave.
Manchester United are said to be planning a raised bid of £35million for both Fellaini and Baines that will be lodged next week, after the Chelsea game on Monday night.
Enjoy that? Give it a share!