David Moyes and Wayne Rooney are reportedly set to meet in Manchester towards the end of the week to discuss Rooney's future at the club.
Wayne Rooney wants to stay with Manchester United and start a fresh next season with the Premier League Champions, but would like the club to come out and state that he did not hand in a second transfer request.
The future of the Manchester United striker has been reported all through the media through-out the summer break, linking him with moves to Paris Saint Germain, Real Madrid, Chelsea and Arsenal.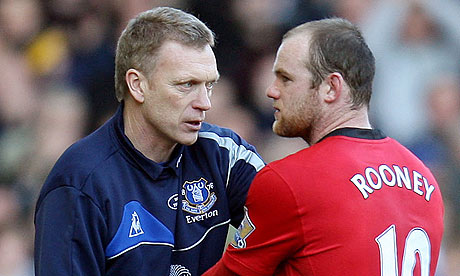 David Moyes returned back late on Sunday night from his family holiday but does not officially take charge of Manchester United until Monday 1st July, but plans to meet with Rooney when he returns from his summer break on Thursday to discuss future and clear the air between the pair.
The manager and back-room staff are to report back at Carrington next Monday, while the players are not due back in until Wednesday 3rd July, just seven-days before they head to Thailand to start their pre-season tour.
Enjoy that? Give it a share!