Sir Alex Ferguson and Manchester United are reportedly today preparing a £55million deal to bring Cristiano Ronaldo back to Old Trafford.
Ronaldo back to Manchester United?
Ronaldo left Manchester United back in 2009 for a record breaking £80million move to Real Madrid but lately various reports suggest that the Portuguese winger is very unhappy in Spain and would jump at the chance to return to Manchester.
Cristiano earlier this month insisted that he will stay and respect his contract at Real Madrid, but if Manchester United prepare a £55million financial package for Ronaldo then this might be the outlet that the player and club needs.
The latest Ronaldo reports come from English media newspaper, The Daily Star.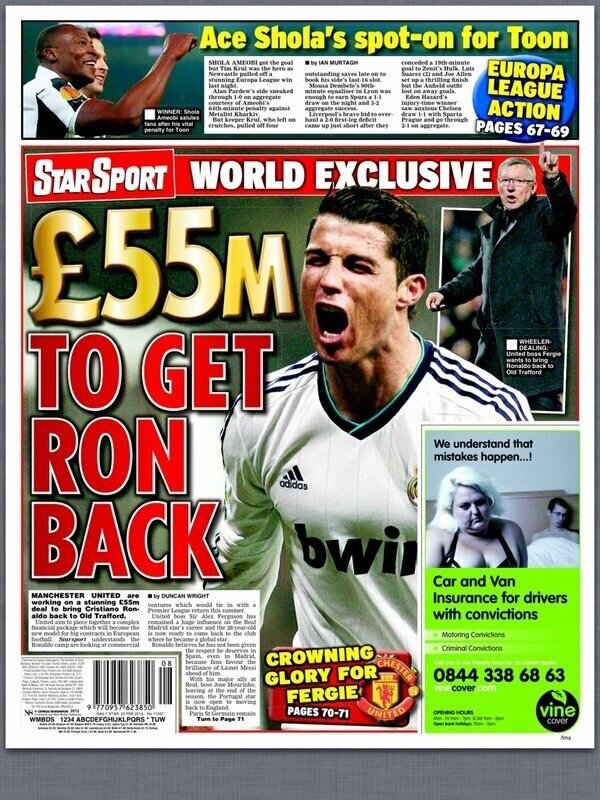 Enjoy that? Give it a share!