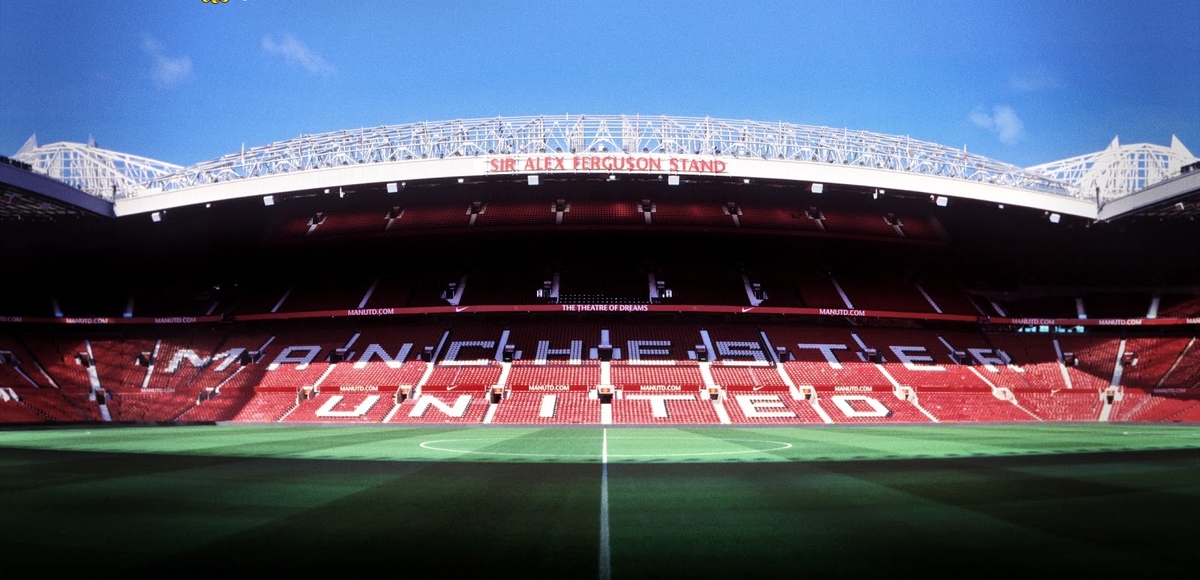 From an outsider's point of view, the worldwide symposium for 'football chat' would, I imagine, be pretty bewildering to say the least.
For us, the lovers of the beautiful game, getting ridiculed by a bunch of people for Manchester United paying £89m for Paul Pogba is common practice. When Jose Mourinho breaks the world transfer record for a 23-year-old that the club, just four years ago, sold for basically nothing, it falls on you – a United fan – to take the flak. "You paid £89m for Pogba. Ha!" they all go, and you have to just kind of sit there and feel somehow responsible.
And yet, as a friend of mine – somebody who has never taken the slightest interest in football – recently pointed out, this form of ridicule makes no sense. Why should I have to justify the decisions made by a bunch of people who don't even know I exist?
Then again, as I have already said, this is just common practice. The exercise of receiving kind-of-aimed-at-you-but-also-kind-of-not football related attacks falls into the broader category of the beautiful game's discourse in general – a place rife with subjectivity, people ignoring facts in order to protect their own agendas, stats (and sometimes abuse) being thrown at people you've never met, and just vitriol in general.
This is a monster we all helped create, with its biggest consequence being that, amid all the chaos, any iota of objectivity – any common ground – has collapsed beneath our feet, leaving us in an endless swirl of arguing over whether £50m for John Stones is a good deal.
But more importantly, this echo chamber has precipitated an environment in which nobody can decide whether certain players are good or not. I mean, ask yourself this: is Olivier Giroud a good player? Are you even sure? Ask that to a group of people in a pub and you'll get a weirdly even split.
Some cases are easier than others, of course: Mesut Ozil, for example, is widely viewed as something of a mesmerising genius, but a small portion of fans still deem the German as a fraud, a man susceptible to disappearing just when Arsene Wenger needs him most. Both angles hold weight, but neither prevail entirely.
The case of Jesse Lingard, on the other hand, is a both far trickier and less discussed subject – a player often vehemently chastised by supporters following poor results (or, for some reason, on Twitter on a Tuesday morning), whilst others keenly leap to his defence. And yet, on paper, one would expect the 24-year-old to be an established favourite with supporters.
Think about it: Manchester born (well, Warrington to be specific), nurtured in the academy since the age of seven, promoted to the first team after a long period of featuring at various Championship sides, supremely hardworking and, as of last May, responsible for the best – and most memorable – FA Cup final winning goal I've ever seen.
Looking at it this way, you wonder why Lingard continues to dip under the radar of recognition at Old Trafford, seemingly unable to cultivate the same levels of adoration commanded by the likes of other local talents such as Danny Welbeck, Wes Brown and Marcus Rashford.
Maybe the answer isn't so complex; maybe it's because dabbing, to a good 90% of United supporters, is just a bit insufferable, just like how posting Instagram stories of yourself wearing a mask of, um, yourself is also quite hard to support.
It may sound absurdly superficial, but since social media has essentially developed a god-like influence in our modern world it could be worth asking – if only as a passing point – whether somebody's online exploits really does impact on the way they're perceived by a global footballing audience. M.E.N's Samuel Luckhurst did, after all, model an article around a Snapchat story posted by Lingard, criticising the Englishman – who had filmed West Ham United fans, prior to United's game at Upton Park last May, pelting the team coach in pretty hilarious fashion – for possessing the wrong attitude.
But the reasons go far deeper than that. When you consider the way Lingard enmeshed himself in the first team squad, you realise that his relative lack of popularity amongst supporters is, in a sense, not entirely his fault.
Lingard's debut – all the way back in August 2014 against Swansea – was, after years of impressing in pre-season and grafting at places like Derby County on loan, well deserved but ultimately short lived. He enjoyed a relatively trouble-free first 24 minutes before being stretchered off. That was his last appearance of the 2014/15 campaign.
Then came Lingard's comeback in October 2015 – a substitute appearance during a 3-0 win over Everton, which was quickly followed by a 2-0 win over West Bromwich Albion (his first full game in a United shirt) that saw him compliment a powerful performance with a superb opening goal.
Finally, after years of injury, brief etches of false hope and stints at Leicester City, Birmingham, Brighton and Hove Albion and Derby, Lingard had made it – an established member of United's first team, the same team he would watch on TV as a child.
Unfortunately for Lingard, however, his sudden presence in the United side coincided with perhaps the gloomiest period of the post-Fergie era, where Louis van Gaal's bedraggled side only managed one win from the seven games that followed victory over West Brom – a run hallmarked by defeats to AFC Bournemouth, Norwich City and Stoke.
By the time United managed wins over Swansea City and Liverpool in January, whilst still suffering defeats to the likes of Southampton and Sunderland, Lingard was a regular feature in the Dutchman's horror show – part of a doomed-to-fail team, unable to receive praise from the wave of derision that greeted every sideways pass. The 24-year-old's passage through adversity and ascension to the first team could have been greeted differently in a happier environment, but his breakthrough occurred at a time where nobody felt inclined to dish out praise.
Contrast that with Rashford – the teenager who, through sheer virtue of chance, found himself starting against FC Midtjylland and instantly rising to stardom with a brace that nobody expected, before rising even further with another brace – this time during a 3-2 win over Arsenal – that nobody expected. Four goals in two games from a youngster that most United supporters had never heard of just a few weeks before. He had breathed life into a season devoid of joy and purpose; the platform was set, and he could do nothing wrong.
Lingard, on the other hand, had to endure the gloomy reality of life at the top from day one. No fairytales, no joy; just an endless stream of thankless graft.
A typical case of wrong place, wrong time in many ways. Even his most significant moment as a footballer – that thunderbolt in the FA Cup final – was largely overshadowed by confirmation of van Gaal's departure during the aftermath – an ominous reminder that, for all the euphoria generated by that sweet, sweet strike, the past nine months had been a failure.
But the notion that footballers are defined entirely by the context in which they emerge may be a bit far fetched. Many footballers have risen to worldwide esteem in spite of the malaise that surrounds them: Rashford is one example; Jay-Jay Okocha managed to garner the admiration of millions despite being consigned to, well, playing for Bolton; Gareth Bale essentially dragged Tottenham Hotspur along for a few seasons before growing bored and moving to Real Madrid.
The 24-year-old's predicament, however, is different. He is not there to produce crucial, game-changing moments; he is not there entertain and enliven a crowd; he will never be the star of the show. Instead, Lingard has a strictly functional role in this side, charged with the responsibility of maintaining the right tempo going forward, covering every blade of grass and shifting the ball forward as quickly as possible. When it comes to attacking moves he is neither the end result nor the catalyst, but rather the unnoticeable yet crucial intermediary factor in between.
And this, I suppose, is why Lingard will never fully capture the hearts of supporters. His style is more akin to, say, James Milner than that of Ryan Giggs. Contrary to his showman-like off-field demeanour, Lingard is actually one of the more grounded players in this squad, indefatigably bombing around the pitch with an air of raw energy and cold determination – something clearly invoked during his days working under Warren Joyce and maintained throughout his career.
And yet, Lingard will always remain an ambiguous, not-bad-but-not-exactly-good figure in the eyes of supporters. But beneath the social media noise, cringeworthy dance moves and lack of breathtaking moments there is a player who gives everything for the badge. And for that, I suppose, he does indeed deserve more recognition.