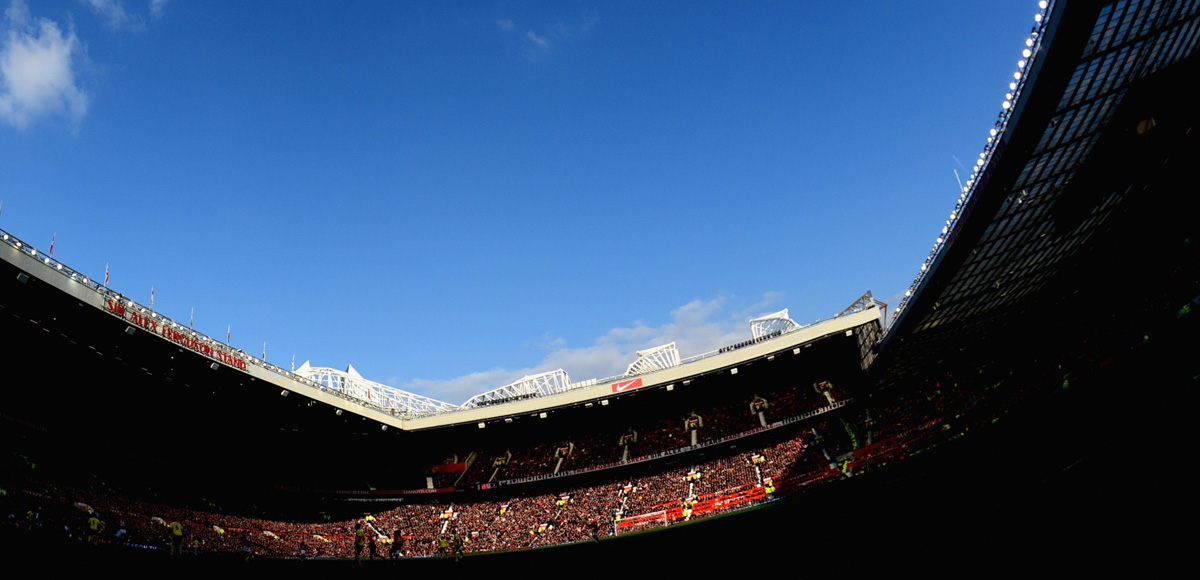 Despite recording some excellent results on the preseason tour of the United States, many fans, pundits and writers were critical of Louis Van Gaal's 3-5-2 system with the group of players that United obtained in July. Sunday's match against QPR was a significant occasion for a number of reasons, not least because United picked up all 3 points for the first time this campaign with a terrific performance at Old Trafford. This game also saw Louis Van Gaal adopt a 4-4-2 diamond approach, which was utilised to great effect by a certain team from Merseyside last season. Interestingly, the under 21s adopted a formation with 4 defenders in their clash on Monday with Sunderland too, fuelling gossip as to whether the 3 at the back idea has been dismissed entirely or not. Is this the end of the 3-5-2 for Manchester United? Only Louis Van Gaal could tell you that. I'm going to take a look at the current squad and how it may be possible for LVG to still adopt his favoured formation if he feels the requirement to do so.
It didn't take a genius to see the improved performance from the Reds on Sunday. United played with a high tempo, with great wing play as Di Maria tortured the QPR defence for the entirety of the first half and some great finishes with four different players getting on the scoreboard. Overall, it looked much more like a traditional Manchester United performance. The image below shows the formation adopted by United at the weekend as United lined up with De Gea; Rafael (RB), Evans(CB), Blackett (CB), Rojo (LB); Blind (DM), Di Maria (LM), Herrera (RM), Mata (AM); Rooney, RVP.
Blind was excellent and protected the back four as well as controlling the tempo of United's play, with some comparing him to Scholes towards the end of his career. Di Maria was United's main man for quickly changing the tempo, his ability to run with the ball clearly frightens the defenders and that is exactly what United needed. Di Maria's contributions also made me wonder why we haven't been playing Januzaj more in recent times as they share a very similar style of play. Blackett and Rojo did still have their shaky moments, but there was a much greater feeling of comfort knowing that United had four at the back as well as in the insurance of the immense Blind.
Now, could Louis Van Gaal go back to his 3-5-2 system? The majority of fans will say no, and rightly so. Why would you change a winning formula? Personally, I can't see Van Gaal changing the formation in a hurry. Interchanging between systems and "philosophies" won't help the team gel or team morale, as well as the added confusion that players may face if having to adopt differing roles week-in week-out. I believe that if, and it's a big if, he did revert to the 3 at the back formation again with all players at his disposal, it would look something like this: De Gea; Jones (RCB), Evans (CB), Rojo (LCB); Rafael (RWB), Herrera (CM), Blind (CM), Shaw (LWB), Di Maria (CAM), Rooney (ST), Falcao (ST).
The huge problem with this 3-5-2 system is the loss of key players such as Juan Mata and Robin Van Persie. My reasons behind dropping both of these two out of the line-up is that Falcao, if he regains his pre-injury form, is immense. There is no doubt in my mind that he is one of the best out-and-out strikers in the world and a struggling RVP would be replaced. I feel a little harsh on Mata but when you have a team with such quality, it is hard to fit everybody in, particularly in this formation. The fact that United obtain so many versatile players is excellent but fitting them in can quite often be a difficult choice for the manager.
Thankfully, I am not the person who makes the call on the starting XI or the players who will be involved. Like most United fans, I am filled with excitement after that 4-0 victory at the weekend and hope that Louis Van Gaal doesn't feel the need to change a winning formula. 4-4-2 has always been the United way and I believe it should remain so. Leicester City are up next for the Reds, who will prove to be tough opposition after starting the season well with a victory at Stoke after picking up draws against Everton and Arsenal. I'd like to think United have enough to get the job done no matter what formation that Van Gaal chooses to play this week, but only time will tell.