For the very first time in my life (and hopefully the last) I am honestly desperate for this season to reach its deadline as soon as humanly possible. The possibility of Chelsea, City or Liverpool winning the title is a certainly objectionable prospect. Additionally, finishing 7th is something that is completely alien to me and may force me into some mentally paralytic condition, which is very bad because the moment the season ends my GCSEs get underway for exactly a month and then the world cup comes round and I have to suffer all over again for 3 games at least. Oh football, you bastard.
Nonetheless, I am of course excited to clear the David Moyes slate and move on to brighter things for the season ahead. What is guaranteed is that there will be a new manager as well as new additions to a dilapidated squad which has suffered for various reasons in the past 9 months. But what is going to happen to the current loanees who were marshalled by David Moyes? The introduction of youth in the early stages of the season is something that is always greeted with a sense of expectancy and hope.
Unarguably, the most documented loanee that is likely to return next season is 21 year old Wilfred Zaha. The flamboyant and shrewd winger turned countless heads as his endeavours almost single handily guided Crystal Palace to the premier league last year. He proved to be the last of Sir Alex Fergusons 99 signings and was heavily tipped to provide that flair and raw talent that hadn't been present with the likes of Antonio Valencia and Ashley Young. He was conceivably unfairly shunted to one side by David Moyes due to his lack of level headedness and naivety in his game. Zaha certainly didn't seem like a 'Moyes player' and after prevalent allegations about things he did with Moyes's daughter it wasn't much of a surprise to see him go out on loan to Cardiff City. This seemed like a profitable move for the young Englishman as he would be experiencing football at the highest level on a frequent basis. There was talk of him making an outside bid to be on the plane to the World Cup, but now these claims seem quite laughable. Unfortunately, Zaha has had a rather nightmarish time in South Wales.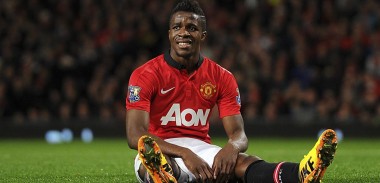 Of all the signings Solskjaer made at the turn of the year it is perhaps Zaha who has disappointed the most, one could forgive the likes of Magnus Eikrem, Jo Inge Berget or even Kenwyne Jones for failing to capture the imagination, but Zaha was supposed to be different. He has no goals to his name and one assist. His highlights at Cardiff are extremely limited, his recognizable lack of mazy runs and 'bums off seat' moments have consigned him to only being able to make four starts for the Bluebirds. His attitude at times has seemed lackluster and hasn't seemed too interested to track back or drop into less attacking areas to receive the ball. The main issue is that Cardiff turned out to be the wrong club for him. When you are fighting for survival you require a 'socks around the ankles' player who throws his own interests out the window and consigns himself to throwing himself in front of everything and producing really gritty performances. Zaha just doesn't fit into that category.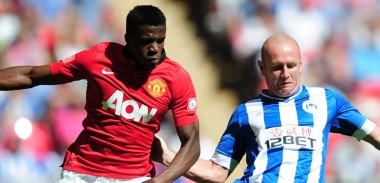 Will he succeed at Manchester United then?
He certainly has a much better chance of excelling at a club who will be most likely be playing an attacking brand of football next season with some more capable players around him. Zaha's success at United hinges immensely on his commitment to the cause.
The next player with a relatively high profile is another Englishman in the form of Jesse Lingard. He is an attacking midfielder who can play centrally or out wide, he's a notably positive player who enjoys running at defenders and has a lovely knack of weighing his layoffs and short passes almost perfectly. It's clear that he has an eye for goal as well; I remember thinking that Moyes should have whisked him away from Leicester the day after he netted four goals on debut for the club. His positioning and striker's instinct as well as his measured finishing forced me into believing that he was worthy of a place on the United bench at least; and that leaving him in the Championship would have been an uneducated idea. He seems to be enjoying his time in the 2nd tier; netting 9 goals and providing 7 assists in 27 appearances for Leicester and Brighton and Hove Albion. I think it's unlikely that we will see too much of him next season, but he must certainly remain an integral part of the clubs future.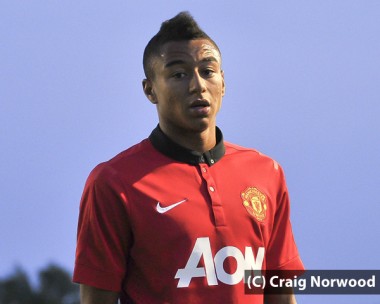 Thirdly, I must acknowledge the endeavours made by midfielder Nick Powell during the course of this season. He has scored 13 goals and made 3 assists in 41 appearances for a promotion chasing Wigan Athletic, he seems to have gained invaluable experience at the Championship side. At the tender age of 20 he has had a prosperous spell with the Latics. His positioning seems far more educated attacking wise and has developed more of an abrasive style to his game, he no longer shy's away from doing the ugly bits of the game such as covering for other forward runners or making unselfish runs off the ball in order to open up space. He clearly has areas in which to improve on. His long passing is a part of his game that requires bettering. His decision making in situations of high intensity can be hesitant and ill-judged at times but that certainly improves with age.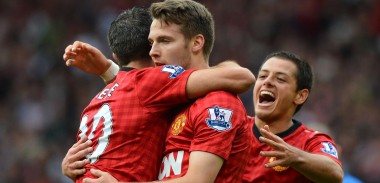 He has been used in a more attacking role at Wigan meaning that it is unclear where his best position lies. Should the shape of the United team change with the introduction of a new manager next season he may face an increased chance of being able to fit into a the United team more often than he did under Sir Alex. He certainly deserves his chance to prove himself at Manchester United next season. The introduction of youth into a team should always be something that is considered at United no matter who the manager is. Especially in the situation the club finds itself in.