---
The events that have transpired at Manchester United in the past week can only be described as unbelievably anarchic and ridiculously subverse. The chaos around Old Trafford and indeed the footballing world has been somewhat unsettling for myself and the majority of the Manchester United fan base. Although the dust regarding David Moyes's departure seems to be finally settling, many questions about the clubs future are still being asked and to be brutally honest their haven't been any answers.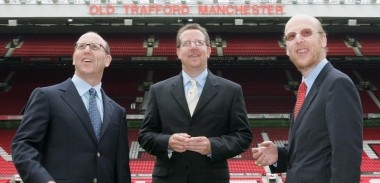 This past week however, has given everybody a real insight to how the men behind the scenes at Old Trafford operate. A club that always suppressed information impeccably and went about their business quietly under the wise observation of David Gill and Sir Alex has been stripped of all dignity it had and magnified so thoroughly that it probably needs a few sessions of therapy. The way news regarding countless matters was leaked forced Manchester United into a metaphorical dark corner that they haven't been in since the Glazer protests almost 10 years ago.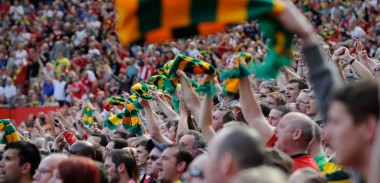 Despite all the pandemonium, some things about Manchester United's future has been made very clear. Jurgen Klopp, Pep Guardiola, Jose Mouriniho and Carlo Anchelotti have all (probably quite wisely) dismissed the possibilities of taking up the hardest job in world football for next season at least. This is slightly upsetting in all fairness, these managers really do possess the appropriate credentials to take Manchester United into the future. This means that the likelihood of Louis Van Gaal taking over the squad is exceedingly high.
But does he fit the bill to take over things next season?
Although Van Gaal hasn't ever experienced the challenges that come with being a premier league manager, his track record at certain clubs is nothing short of remarkable. He guided Barcelona to two league titles and one Copa Del Rey during his 3 year tenure, he performed miracles at AZ, who were at best a mid table club found themselves on a 28 game unbeaten run and crowned Dutch champions which was widely attributed to the managerial knowhow of Van Gaal. His most recent club success came at Bayern Munich where he became the first Dutch manager to win the Bundesliga and also led his side to the Champions league final in 2010. His distinct interest in utilising young talent has provided a stepping stone for the likes of Barcelona and Bayern to mature into world beating teams. Van Gaal is the one responsible for giving chances to the likes of Xavi, Iniesta, Puyol, Schwienstieger, Muller, Robben and Badstuber. Another thing which is somewhat enticing yet slightly concerning is that this guy is quite bonkers. This may seem like something wrong, but you have to be a bit bonkers if you're going to take up this job. His ego is compelling and definitive, and if you're not performing to the standards he expects then you will feel his wrath. He has an immense capability of dealing with big egos, which is something poor Moyes couldn't boast. The Old Trafford congregation hunger for a return to the United way of attacking play. Van Gaal should guarantee such a revival. He favours a high, pressing style, often with pace and width when going forward. At Bayern, he bought Arjen Robben to join Franck Ribéry to ensure this. I must acknowledge that his history in the manager game hasn't been perfect, failing to guide Holland to 2002 World Cup qualification and reducing Barcelona to a relegation threatened side in 2003 must be taken into account by Woodward and Co.
Despite this, there is somebody else who must be seriously considered for this job. Yesterday, Ryan Giggs marched out into a jubilant and revived sounding Old Trafford to thunderous acclaim. In those few moments before kick off he cut a figure of real poise and authority, he seriously did look as if he was the real deal. He promised a more attacking and positive style of play which was music to the ears of United fans. Yesterday we did get that. It was highlighted thoroughly when at 2-0, Rooney picked up the ball from a wide position and ghosted inside, releasing a powerful drive which was palmed away from John Ruddy, straight afterwards Jones drove in a cross towards a congregation of anticipating red shirts and Mata made it 3-0. The start of the game was promising but lacked that cutting edge in order to get in behind a really average Norwich side. It was evident at times yesterday that confidence was still quite low. Dare I say it, but if United had gone up against a side that counterattacked efficiently, the outcome may have been a bit less favourable. Was yesterdays performance any better than the 4-0 triumph at Newcastle the other week? I'll let you decide.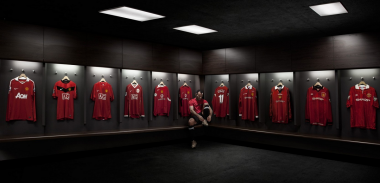 If Giggs masterminds 4 wins in 4, displaying attacking verve and flair, then it will be hard for the Manchester United board to overlook Giggs as a possibility for the 'hot seat' next season. Giggs (along with some of the class of 92) acquires an unprecedented amount of  knowledge about the club and understands how the players function better than any manager on this planet. Nonetheless, the manager of Manchester United must have a proven record of success at the highest level as well as being clearly able to secure big signings and dealing with big egos. The reason David Moyes is currently unemployed is because he didn't have these qualifications, and neither does Giggs.
So this is how it should work, Van Gaal and Patrick Kluivert should take up the roles that David Moyes and Steve Round had, but should also closely work with Ryan Giggs in order to keep things running along smoothly. This would ensure that the expertise and winning mentality of Van Gaal and Kluivert is accommodated by the wisdom of Giggs.
---