United killed the game by going for the jugular
It's basic, an intrinsic truth of the sport and something deeply woven into the fabric of the club but it's a sad fact that the notion of taking the initiative and putting the game out of reach of your opponent has been, on the whole, absent this season. But under Ryan Giggs, after a slow, lethargic display in the first half, United looked a team transformed. Suddenly, they looked sharper, their passing infinitely more dangerous and Norwich were utterly unable to cope with them. Of course, yesterday's opponents displayed none of the verve on show in last weekend's tight defeat to Liverpool, but the fact that this was United's biggest home win in this league season should tell you everything you need to know about how effective Giggs' approach was yesterday.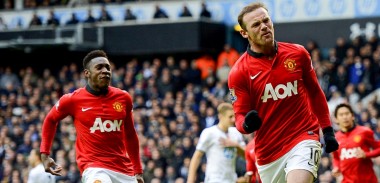 Moyes' shadow may linger 
Of course, this result was overwhelmingly positive, and United's incisive attacking play after the break was incredibly exciting, and somewhat soothing given what had come before it. But the first half was anything but, with the home side relying on their wide men to provide the incisive touch and frequently getting nowhere. Antonio Valencia's delivery was frequently poor, choosing wayward power over placement and United could perhaps count themselves lucky that Norwich aren't nearly as lethal on the break as Everton were last weekend. Playing exciting, attacking football isn't as simple as flipping a switch, especially when United's more creative individuals have essentially been told to reign in their instincts, and it might take a little while before we see the club fully shed the skin they wore so uncomfortably under David Moyes.
Class of '92 brings a feel-good factor
Let's face it; Old Trafford needed this. United have surely suffered worse seasons and darker moments than this in their history, but this term that has been so utterly starved of positivity that seeing a quartet of the club's most successful players lead the team out couldn't fail to raise a smile from the home crowd. Giggs was the correct choice to take over the reigns until the end of this season, someone who knows the club and its players inside and out who has had a front-seat view of this season's failings. Offering Nicky Butt a promotion and bringing in Paul Scholes to the coaching staff has offered another highly positive aspect to a sacking that needed to happen, and given the reaction it's provoked from United fans, it's clear that placing the club in the hands of those who understand it best was a wise decision. Moyes' true predecessor, if it isn't the club's most decorated player, would do well to tap into such resources.
Mata enjoying a welcomingly prolific spell
Given that the club's record signing has had a rather slow start to life at Old Trafford since his January move, his form of late (Everton game aside) has been one of the heartening aspects of these last few weeks. The Spaniard has notched five goals in his last four league games, and showed instincts akin to fellow substitute Javier Hernandez to notch his double after turning in crosses from Antonio Valencia and Phil Jones. Of course, playing against opposition with little to play for or low on confidence is hardly unhelpful, but seeing Juan Mata enjoying his football so much in these instances makes his joy all the more infectious. The encouragement he asked the Old Trafford crowd to provide to Hernandez after missing a sitter in the closing stages merely confirms that he is an incredibly positive force for this club.
Giggs shows his credentials
Whether or not you fall into the camp that wishes to employ the Welshman on a permanent basis or the opposition, preferring a more experienced head to deal with this season's malfunctions, Ryan Giggs hasn't done himself or his colleagues any harm at all with this performance. Sir Alex Ferguson was quick to talk up the abilities of a man that he first managed as a teenager, now 40 years old and in temporary charge of the team he transformed, declaring his belief that he should take charge of this club. Of course, chances are that the board feel that there is little room for sentiment when it comes to deciding David Moyes' replacement, and if you strip away the utter romanticism attached to this four-game run, as Giggs runs the club alongside his fellow Class of 92 alumni, such pragmatism makes sense. But in the long term, regardless of who takes over in the coming months, the club's most decorated player will do himself no harm to continue showing such impressive control in this role.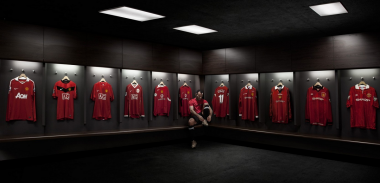 Enjoy that? Give it a share!