Adnan Januzaj burst into the first team at Manchester United this season under the recently sacked David Moyes. At only 18 he impressed massively throughout the season and his biggest, most defining moment was against Sunderland where he scored 2 goals that won United all 3 points and his second goal was wonderful.Since then he's continued to impress but in recent times has faded from the first team with much thanks to David Moyes.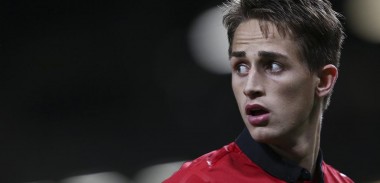 After making a huge impact in his first season he had to make a choice as to who to represent at international level. He had quite a few choices including; England, Belgium, Albania or Kosovo. In the end he choice Belgium making the youngster eligible for selection in the forthcoming 2014 World Cup.
Beligum's manager confirmed the news today where he stated:
"I have received official confirmation that Adnan Januzaj has made himself available to the Belgium national team for the rest of his career,"
Enjoy that? Give it a share!