United were beaten by the better side
No two ways about it; once Patrice Evra fired in that stunning away goal, Bayern ripped into the visitors without mercy, and thoroughly deserved to go through. A combination of a noticeable increase in intensity and post-celebratory slackness from United had them looking far more dangerous than they had managed throughout the entirety of the tie, and allowed the German champions to round off the evening in relative tranquility. Most knew that the gulf in class could prove telling once the going got tough, but when United deigned to take control of the tie, Guardiola's side finally showed their teeth, and the visitors weren't strong enough to cope with them.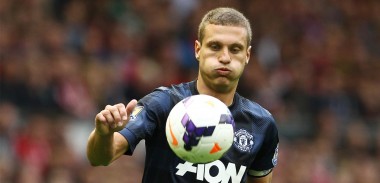 United's sluggish reactions after taking the lead stick in the craw, of course. Moyes was right to label it 'schoolboy', especially when you consider how well United had coped with the task of subjugating the reigning champions until that point. Evra allowing Mario Mandzukic that extra bit of space was costly, the Croat firing a low header beyond the untested David De Gea barely a minute after the Frenchman had scored the best goal of his United career. But in a season that has featured letdowns by the veritable truckload, it was no great surprise to see the evening end with Moyes' charges chasing a late miracle. Still, in the presence of a team widely regarded as the continent's best, it wasn't so much of a shock.
Moyes could not have done much more
United's uber-defensive approach in last week's first leg drew its fair share of criticism, inamongst the surprised complimenters stunned that Bayern might not waltz into the semis without missing a beat. As he had in Manchester, Moyes looked at the players he had available, and decided that his best option for forging a path past the reigning champions was going to involve plenty of hard graft. Plenty will scoff at perceived 'Everton' tactics, but the truth is that United could well have been slaughtered had they adopted another approach, at least under the Scot. This is not a team brimming with confidence, or consistent attacking intent. It can, as this tie has proved, be particularly difficult to break down, which was the best option available given the personnel and their leader. Of course, it speaks volumes of Moyes that this is the best he could provide as a gameplan, but his limitations have been visible for some time, and going over ground as old as that when it's clear that he will remain in charge for the time being feels somewhat futile.
Rooney's elevated status isn't positive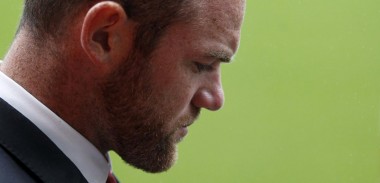 There shouldn't really be any disagreement when it comes to the issue of whether or not United's best available player should have played in Munich last night. Of course he should have, despite a record of ineffectiveness in big games. Moyes needed all hands to the pump in the second leg, and leaving Rooney out if he felt able to play was surely unthinkable for the Scot. Truth is after the award of a £300k-a-week contract, Moyes was left with little choice, as Rooney has been deified by Old Trafford's higher-ups since singing his extension.
But after spurning United's best chances of the evening and looking every inch a player who had barely trained in the last week, you had to wonder just how far this special treatment will go. The manager himself admitted that Rooney's shooting was off, so why keep him on the pitch when sharper, fitter players were available when the tie was still winnable? Was Moyes simply too scared to yank his talisman when he looked off the pace? It's the sort of treatment reserved for the world's best, who can create in almost any circumstance. After last night, you'd be hard pressed to suggest that Rooney belongs in that bracket.
Cheerio, Champions League
Reaching Lisbon in the midst of such a trying season was always a big ask, especially considering how problematic something initially so academic as a top four finish has become. So, for at least one season, due to a combination of under-performing players, under-investment and a botched choice of successor for the greatest manager in the game's history, Manchester United will sit out a Champions League campaign for the first time in eighteen years. It's by no means a disaster, but what makes it all the more galling is that this is a situation that could have been avoided. In some ways, such exclusion will hopefully provoke a meaningful response from everyone involved with the club, and begin efforts to make sure the absence only lasts a single season, but given the fact that David Moyes is likely to remain at United's helm for the foreseeable future and the limitations the Scot has displayed in his job so far, the mind does wonder how soon it will be until the club will make a return to competing with Europe's elite.
What next?
Nothing, really. At least until August. That's if we somehow contrive to steal a Europa League spot, and there's little to suggest that such an outcome is particularly positive. As of now, United have nothing play for in the early stages of April for the first time in years, and even the last ray of hope that this European campaign offered was mostly a case of clutching at straws. Those disgruntled with the club's current manager will have seen plenty of fuel for their personal fires, but the Scot appears likely to retain his position until who knows when. In such circumstances, all that can be done is to enjoy what's left of a botched title defence, pray for those dear Scousers to slip up and hope for a better season with new acquisitions and a better attitude come August. Because that's what David Moyes has reduced us to, for the time being; hope.