Sir Alex Ferguson admits that he likes new Sunderland manager Paolo Di Canio.
Paolo Di Canio was appointed as head coach of Sunderland following Martin O'Neill's sacking last weekend after their side lost 1-0 to Manchester United after a deflected Robin van Persie shot found its way into the top corner.
Sir Alex Ferguson, speaking to United Review ahead of the Manchester Derby, avoided the politics and background of Di Canio but said that he does like his approach to the footballing world.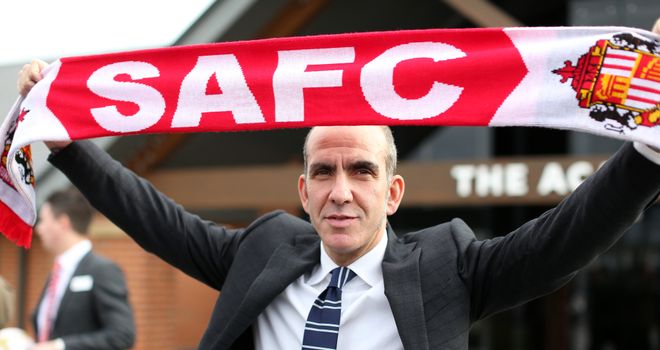 Sir Alex said:
"I must confess to a liking for the fellow and his approach to the game"

"As I wrote the other week, he wears his heart on his sleeve and I like his football philosophy, wanting to play the ball on the ground rather than in the air.

"I have this picture in my mind of him being in the technical area pointing to the sky and then the ground in an effort to get his players to keep the ball down.

"He has a tough challenge on his hands with his fight to keep Sunderland in the Premier League."