In the summer of 2011, Sir Alex Ferguson paid Aston Villa a reported £17 million in return for the services of Ashley Young.
But despite a promising start to his United career, Young has struggled to make a desirable impact at Old Trafford.
Now, after a horrendous 2012/13 season, this article looks at what exactly went wrong for the 28-year-old.
---
Watford and Aston Villa Days
Young joined Watford's youth academy at the age of 10. But when he was 15, the Englishman was released by the club for being too slight.
Instead of looking for another job, Young continued to train at the club three times a week and within a year, earned his first professional contract.
He eventually led Watford to top-flight football, scoring 15 times during the club's promotion campaign.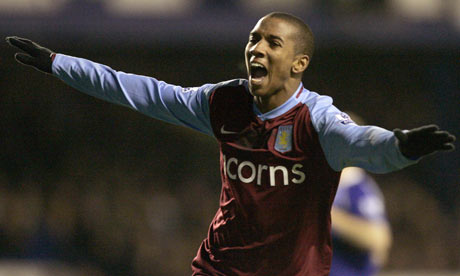 In the Yellow Army's 2006/07 Premier League term, Young drew many plaudits for his enthralling displays and following is what David Pleat of the Guardian had to say about the winger.
"Pace, awareness and the ability to glide past opponents give this 20-year-old forward the potential to make it in the Premiership, with or without his current club."
"Young, a very mobile player, causes defenders problems by drifting from one side of the pitch to the other…
"An outstanding feature is his decision-making. A lot of players at his age show great flashes of ability but then pick the wrong option. Young has the gift of making the right decisions and anticipates situations very well.
"…I noticed how hard he worked, not just in going from side to side to make space for himself but in his determination to close down defenders and be the first line of defence. Young is particularly adept at making it difficult for opposition defenders to come out with the ball. That work rate is a factor upon which scouts will look favourably."
Young's performances were such that he was even linked with a move to Arsenal just a few months into the season, with Arsene Wenger labelling him as an "interesting" prospect, albeit rejecting the transfer claims.
Nonetheless, in the winter transfer window of 2007, Aston Villa came calling with a bid of £8m (plus add-ons).
"He has got enormous potential and I think he will fulfil that," said then Villa manager Martin O'Neill after the transfer was completed.
"Ashley is a really talented player. I have seen a lot of him and I am going to back my judgement.
"I think Ashley is worth the transfer fee. He might even be a bargain."
Yes, Young did turn out to be a bargain buy.
During his four-and-a-half year stint at the Villa Park, he was nominated to the PFA Team of the Year twice, won the PFA Player of the Month award thrice and was voted the PFA Young Player of the Year in 2009.
In the 2007/08 season, Young grabbed 17 assists, second only to Arsenal's Cesc Fabregas, and in the next season, his performance in Villa's 3-2 win over Everton at the Goodison Park led to O'Niell comparing the Englishman to Cristiano Ronaldo and Lionel Messi.
"I think Ashley's a world-class performer, I really do," said O'Neill. "I don't use [those words] too often but he's absolutely class. And he's far from reached his peak. If you look at other top quality players who are 22 or 23 and who are absolutely brilliant … you look at people like Ronaldo and Messi and ask how they can improve, but they do, they just get better."
With his contract running down and stock rising with every passing day, many European powerhouses such as United, Real Madrid and Bayern Munich showed interest in signing Young in the summer of 2011.
As it stands, the Red Devils captured the signature of the England international.
---
Euro 2012 Catastrophe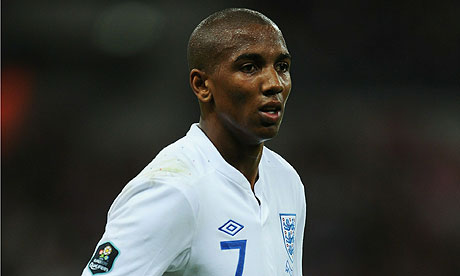 Young's initial season at United wasn't that bad and he ended it with strong performances against Swansea City and Sunderland.
However, a horrendous Euro 2012 shattered the lad's confidence.
Coming into the tournament as one of England's most important players, Young became the scapegoat for the Three Lions' mediocre campaign.
Subject to racial abuse after missing the crucial penalty against Italy in the quarter-final, it's safe to say Young has never been able to recover from the trauma of his flop show at the Euros.
The pressure on England internationals to flourish at the elite tournaments is humungous. After David Beckham was sent off against Argentina at France '98, the United legend was vilified.
"Beckham's 1998 World Cup experience became a turning point in his career. In the match against Columbia Beckham scored a spectacular game-winning free kick. However, he went from national hero to national villain in a heartbeat when, in the next match against Argentina, he was given a red card (which means expulsion from the game) for kicking Argentina's Diego Simeone just minutes into the second half with the score tied 2-2.
The Daily Mirror's headline read "10 Heroic Lions, One Stupid Boy," and the Daily Star's banner read "What an Idiot." Beckham was hung in effigy outside a London pub, and a Baptist church message board read "God Forgives Even David Beckham." He received death threats and was continually booed the following season each time he touched the ball."
If you stutter at the big stage, the entire country goes against you. That's literally a tradition in England.
Young was already getting a lot of slack from the fans and press because of his dives against QPR and Aston Villa during the business end of 2011/12 season, so his sluggish outputs at the Euros only made it worse for the player.
And this affected his club form as unlike the South Americans, England players such as Young can't avoid the backlash of their fans since most play club football in the Premier League.
---
2012/13 Season With United
Young has never been known for his physicality, thus, he has been compelled to centre his game on his other playing strengths, which according to his profile at EPSN Soccernet are, pace, dribbling ability and crossing.
"I'm 11 stone now and there was always times when people said about my height and my weight – he's too slight, he'll never make it," said Young when asked about Watford's reason to release him when he was 15.
"I know that I'm not going to be the biggest and be able to push people and block them off, but I'll be able to use my feet.
"It was my footballing brain and my feet that got me through it.
"Even now, I'm not the biggest and I've got to think of different ways to beat the defender but I've always thought differently."
Young's problem last term is highlighted in his own quotes.
He simply couldn't think of "different ways" to torment the defenders and produce attacking impetus. He became one dimensional, always cutting inside on his stronger foot to shoot or cross.
Young averaged only 0.5 dribbles per-game last term, an atrocious statistic for any winger. His crossing also looked wayward, while his shooting signified a lack of confidence.
Comparing his stats of the 2012/13 season with that of his final season at Villa, one can notice Young's decline.
| | | | | | |
| --- | --- | --- | --- | --- | --- |
| Season | Accurate Crosses p/g | Shots p/g | Key Passes p/g | Goals | Assists |
| 2010/11 | 2.2 | 2.4 | 2.3 | 7 | 10 |
| 2012/13 | 1.2 | 1.4 | 1.8 | 0 | 3 |
Injuries played their own part.
In September 2012 Young suffered a knee injury, in January he left Old Trafford on crutches after playing Liverpool and in April an ankle injury abruptly ended his season.
In all, Young completed just nine Premier League games last term.
---
Hope for Change?
Moyes might be fancying the former Villain due to his experience and that the player is a performer, but the problem with Young is a lack of confidence and self esteem.
If Alex Ferguson failed to motive and uplift Young, it's hard to see Moyes achieving success in the same area.
Poor performances such as the Manchester City display this season are just not good enough for a squad player at Manchester United.
What do you think about Ashley Young & will he come good at Manchester United? Comment in the section below.
Enjoy that? Give it a share!