Manchester United have today announced the signing of FK Vojvodina goalkeeper Vanja Milinkovic.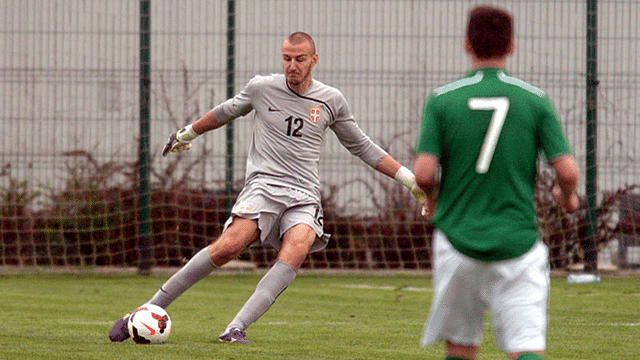 The signing of Vanja Milinkovic has been one that has been waiting to be confirmed for the past two-months, but on Tuesday afternoon FK Vojvodina club president Zoran Scepanovic addressed the awaiting media to announce all the details of the transfer to Manchester United, Scepanovic said:
"After lengthy talks that have taken place over the past month, we have finally completed negotiations on Monday and we can officially inform the public that our young and promising goalkeeper has joined Manchester United

"He will remain in Vojvodina for the next year, where he will be under the supervision of our experts and coaches from the English football giants, while continuing to train and perform in the jersey of his home club. This is an opportunity to thank everyone who participated in the realisation of this transfer. Can I point out Manchester United's very correct attitude."
Manchester United released details of the signing of 6ft 7in Vanja Milinkovic back at the start of May, but today all paper word and official announcement has been made. One to watch for the future, as he will remain in Serbia at Vojvodina for the 2014/15 season, then make his move to Manchester.