When Sir Alex Ferguson told Joel Glazer about his decision to retire at the end of 2012/13 season, there was an "unanimous agreement" that David Moyes will take over the managerial helms at Old Trafford. Both believed the Everton manager was the right man for the job. But six months into the 2013/14 term and many fans have started to doubt the Scot's ability to manage a club of United's stature.
The Red Devils sit seventh in the Premier League, are out of the FA Cup and trailing in the League Cup. For the first time since 1932, United have lost their first three games at the start of the year. In addition, Newcastle United, West Brom and Everton have gone on to win at Old Trafford after a gap of 41, 35 and 21 years respectively. Swansea City recently triumphed at United's abode for the first time in their history.
However, rather than calling for his head, fans should give Moyes the required support and time.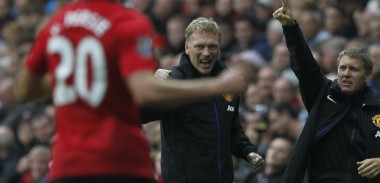 Moyes has inherited a squad that was over-performing owing to Ferguson's influence.
"Manchester United is Alex Ferguson. When he leaves, the club will lose 30 to 40 per cent. So much depends on him," Anderson said in October 2012. So the slump under Moyes just shows how Ferguson had elevated an average team into Premier League champions.
Frankly, United's players are not good enough and the nominal impact of key players this term has only made the matters worse for Moyes.
An Achilles injury sidelined Carrick for six weeks and United gave away ten points in that period. Robin van Persie has missed several games as well and in his absence, United have endured six defeats, scoring just four times in those games. Former United winger Willie Morgan has stated that van Persie was the difference between a mid-table finish and the title for United last season. It's hard to argue otherwise. Add to this, the poor form of Rio Ferdinand and Patrice Evra, who won't be handed new contracts if replacements are purchased in time in the summer.
Thus, it's safe to say, Moyes needs time to build a team that can compete at the highest level.
Currently, he possesses a squad in decline.
Not to forget, as Andy Mitten states in his column, Moyes is tasked with managing everything at United.
"The manager has an awful lot on his plate…He's in charge of overseeing player recruitment, the youth system, transfers, everything. At other major clubs there's a sporting director…," states Mitten.
Therefore, Moyes might just need a little more time to get a grip of the things at Carrington.
Many fans have even gone on to blame Moyes for the summer transfer fiascos, which is ludicrous to say the least.
Moyes joined United on July 1 and he couldn't do so earlier because United didn't buy him out of his contract at Everton (something they are regretting now). So, in the eight weeks, Moyes had to familiarize himself with the scouts, understand the team, identify the weak spots and target the players. He also had to resolve Rooney's future and bring his own backroom staff from Everton.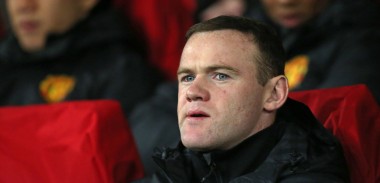 As a result, United's transfer activities got delayed and when Moyes did start picking out the players he wanted, the inexperienced Ed Woodward couldn't negotiate the deals. 
In general, United have witnessed a massive overhaul so immediate success is difficult. New manager, new Chief Executive and a new backroom staff with no previous connections with the club. Moyes has given Phil Neville and Ryan Giggs coaching roles to bridge the gap between the players and the new coaches and manager, yet patience is still the key.
Reports have started to emerge that some of the players are not training properly and questioning Moyes' credentials for the job.This can't work. They are publicly backing the manager but not performing on the pitch or in training.
Wayne Rooney and Nemanja Vidic are already considering leaving the "sinking ship", van Persie has had arguments with Moyes regarding the latter's intrinsic training methods and Ferdinand questioned his manager's team selection on national television.
From what it appears, players might be taking the situation rather casually, something which is unacceptable.