Federico Macheda moves to Stuttgart
Federico Macheda has moved from Manchester United and  joined Stuttgart in a loan that could become permanent at the end of the season.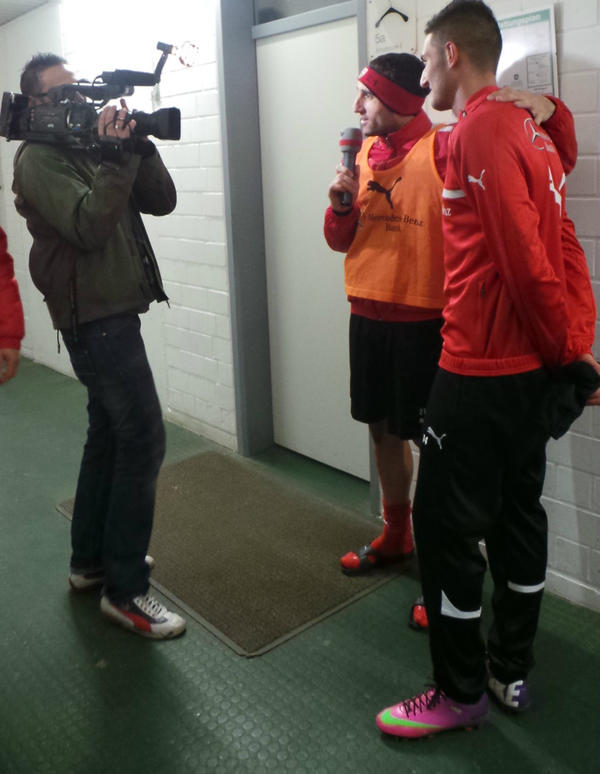 Kiko Macheda in his first interview for Stuttgart
Macheda, who is still only 21, has made three first-team substitutions for Manchester United this season, spending the rest of his playing time in the U21s where he has failed to impress.
Macheda speaking on his previous loan spells said:
"I had very bad luck with the loans but I think it helped me a lot. I think it helped me to gain experience in general. If I go out again on loan, I'm sure I will do well. I have been away two times already and, if it happens again, I'd look forward to getting playing time because maybe I made some mistakes but now I understand. I will take the chances I will have."
Giovanni Bia, Macheda's agent has revealed last week that Stuttgart was Macheda's most likely destination despite interest from other clubs.
Speaking with Tutto Mercato, Bia said:
"We are at an advanced point with Stuttgart, negotiations are going well but he is a player who is liked by a lot of clubs. Two Spanish ones, for example, are looking to intervene.

"There are Italian sides, too, from Siena to Bologna and others, but I think that Sir Alex Ferguson wants to send him to a foreign side outside of the peninsula. He'll join a club on loan with the option to be signed outright as his contract expires in June 2014."